There are no spaces available in Sellicks Hill.
Try expanding your search or request a space in Sellicks Hill and let other members know you need parking in this area.
Notify me when a new car park is listed in Sellicks Hill
Home
Sellicks Hill Parking
Parking Sellicks Hill
Are you going to keep on trying to find car space for rent the old way, or try the new, innovative method many Sellicks Hill locals are enjoying? You know that when looking for parking Sellicks Hill vendors often charge expensive rates, especially near and . And usually SA drivers can't find an available spot when they need it the most. That means being late for work and you're wasting time & fuel. That doesn't have to happen anymore, because there's a more effective solution to Silver Sands, Sellicks Beach and Sellicks Hill parking that offers you 0 spots in the area. And they're all available at low prices, some only $120.00 a month. For all of this, you simply need to find parking Sellicks Hill via Parkhound.
The reason for the many parking options Sellicks Hill drivers can rent at low prices such as $30.00 a week is all thanks to hosts. Hosts are property owners who rent out garages or carports as Sellicks Hill parking. These hosts can earn $1152 a month. When drivers rent parking, they are helping a member of their community make a little extra. Sellicks Hill hosts advertise their spaces and drivers can browse for appropriate listings near their destinations. It's used across SA: a simple pick, pay and park process.
Ready to get started? Then join our marketplace via the Parkhound website or downloadable app. We've helped Parkhound hosts earn over $25M and there are 10,000 spaces across Australia that drivers in Sellicks Hill and elsewhere can pick from. Looking for a or other types of parking? On Parkhound drivers can view security features, rates and more details to compare & pick the ideal Sellicks Hill parking solution. Hosts, don't forget you can earn $1152 by this time next year, so join today and get started. Everyone wins with Parkhound.
Thank you, we have received you request.
x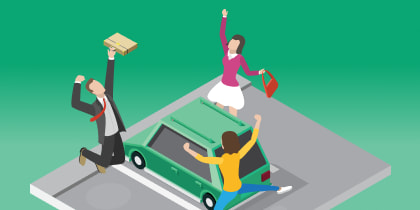 Still need cheap parking?
Get parking up to 50% cheaper by using Parkhound.
Signup to get notified as new parking spaces open up in Sellicks Hill.