Find & compare secure, affordable parking anywhere in Brisbane
We have 50,000+ hidden-gem parking spaces at affordable rates - all 100% verified & bookable online
Get peace of mind

knowing your car is secure
Save up to 50%

compared to traditional parking rates
Find the spot that's closest

to wherever you need to be
You're Protected With Parkhound's 100% Money-Back Guarantee
Brisbane Parking Monthly & Daily from $6/day – Parkhound
Brisbane, the capital city of Queensland —often referred to as the Sunshine State —truly lives up to its name.
With an enviable climate that resembles a year-round summer and its ideal location between Australia's two of Australia's most popular coastal holiday destinations (the Gold Coast and the Sunshine Coast), there's a lot to love about living and working in Brisbane City.
However, there's one hurdle that can occasionally dampen the Brisbane experience: finding an affordable parking space. Off-street Brisbane parking, according to RACQ, is the most expensive in Australia, surpassing both Melbourne and Sydney.
On-street parking options aren't much better, with Brisbane City named as the fifth most expensive city for street parking in the world.
This is where Parkhound, Australia's #1 Marketplace for parking, steps in! We connect people searching for a spot near work, university or home with local homeowners and small businesses who have a spare garage, car space or driveway to share.
Our aim is to make finding and booking parking easy and stress free, and to help communities optimise space while minimising waste.
Parkhound has over 250 parking spots available in Brisbane, starting from $7 a day or $192 a month. Whether you're looking for a garage, a driveway, undercover parking, or overall just a secure car park, we've got you covered.
We also have some discounted commercial parking spots from our partners such as CarePark and FirstParking.
And unlike traditional parking operators, Parkhound makes it easy. You can refine your search on the top left side of the page by space type, price, and distance.
We also offer a variety of affordable disabled access spots on our platform, as well as plenty of parking options with electric vehicle (EV) charging that you can filter for.
Afterwards, choose the spot you want and request a booking. We'll inform the owner—your Host—who usually responds within 24 to 48 hours. Once your booking request is accepted, your Host will arrange to handover their access device and you can start parking. It's that simple!
But how much can you save on parking costs using Parkhound? We answer your most common questions about parking in Brisbane and shed light on the potential savings you can enjoy through booking with Parkhound.
Book Monthly Parking in Brisbane
189 monthly parking spots in Brisbane
Find & compare secure, affordable parking anywhere in Brisbane
Search for parking near your exact address
Common questions about parking in Brisbane
How much is daily Brisbane CBD parking?
Off-street Brisbane CBD parking can cost anywhere from $35/day to $97/day when using council parking bays or traditional parking operators - the highest average casual rate in Australia.
Drive-up fees in Brisbane City also cost significantly more than pre-booked spaces. For example, booking a parking spot in Queen Street will set you back $24 when you book online, compared with an astonishing $61 if you turn up on the day.
Early Bird parking makes Brisbane's prices slightly more reasonable for workers. For example, Wickham Terrace Car Park - managed by the Brisbane City Council - provides a $20 flat rate per day on weekdays.
Going eco-friendly also helps reduce parking fee woes. In Wickham Terrace Car Park, Electric and hybrid vehicles are eligible for a 30% discount after being validated at the pay booth.
For on street parking, most meters in Brisbane will charge a fixed rate of $6.30 per hour for a maximum of two hours. Another option for motorists is to park in unsigned streets for up to two hours in the Brisbane Central Traffic Area (unless a meter says otherwise).
While on-street parking is the most pocket-friendly option, it's unfortunately often hard to find. This is because a shortage of spaces means spots are heavily contested. If you're in a rush, pre-booking an off-street space is the best way to go.
So how much can you save on daily parking costs with Parkhound?
Off-street Daily Parking Costs in Brisbane CBD
Option
Price
Reservation
Council Parking Bays
From $46
Unreserved
Traditional Parking Operators
From $25
Unreserved (Pre-Booked)
Parkhound
From $7
Reserved
When you choose Parkhound, you can enjoy substantial savings in comparison to other parking options. Based on the provided rates, you can save up to 85% compared to Council Parking Bays and up to 65% compared to Traditional Parking Operators.
Plus, you'll have the added convenience of a dedicated parking spot, ensuring hassle-free and convenient parking every time.
How much is parking at Brisbane Airport?
As with other airports in Sydney and Melbourne, finding affordable and ideal parking spots in or near Brisbane airport can be a pain not just for you, but for your pockets too.
With a whopping 14.3 million passengers passing through its gates in 2023 alone, it's no surprise that finding convenient parking spots at this bustling airport can be quite a challenge.
Brisbane Airport has four official car parks: a multi-level one at the international terminal, two multi-level ones at the domestic terminal, and the fourth, named Airpark, is a ground-level long-stay car park with a twenty-four-hour shuttle bus connecting to both terminals.
For short-term parking, airport parking rates are based on time intervals: $4.00 for every 15 minutes up to 30 minutes, $17.00 for 30 minutes to one hour, with a maximum of $27.00 for 3 to 4 hours.
For longer airport parking, it's recommended to use the long-term car park where the first 15 minutes cost $2.00. For four to 24 hours of parking, the fee is $55.00. If you plan to stay for two days, it's $75.00, and for a week, it's $155.00. Staying for 9 days costs $175.00, with subsequent days priced at $12.00 each.
Airpark rates are considerably the cheaper option, with a rate of $6.00 per hour for up to 4 hours, $20.00 per day for the first 2 days, and $99.00 for a week. Beyond a week, each additional day is $10.00.
However, if you're willing to consider a brief commute to and from Brisbane Airport, Parkhound provides a range of off-site parking choices. These off-site alternatives are secure, budget-friendly, and less crowded compared to the official on-site car parks, as well as the commercially operated car parks near Brisbane Airport.
How much is monthly parking in Brisbane CBD?
A monthly parking space in Brisbane CBD can cost from $160/month for an outdoor space to over $650/month for a reserved, underground spot.
As with daily parking rates, monthly prices are largely influenced by the location, what's nearby, the level of security and how popular the location is.
For most traditional parking operators, you'll need to reach out to them first to get a price quote for a monthly parking space. Pricing can change depending on the current occupancy of the car park, location and whether you would like a reserved or unreserved space.
A reserved monthly parking space often comes at a premium price, while unreserved spaces can sometimes offer early bird parking deals. It's important to note that 'early bird' parking also means you'll need to arrive and leave within a specific access time of day to take advantage of these discounts.
So how much can you save on monthly parking prices with Parkhound? Let's compare the following rates:
Monthly Parking Costs in Brisbane CBD
Option
Price
Reservation
Council Parking Bays
From $595
Unreserved
Traditional Parking Operators
From $350
Unreserved
Parkhound
From $192
Reserved
Don't settle for expensive monthly parking options. Based on these rates, you can save around 63% on average on Brisbane parking costs by using Parkhound.
In addition to having the most affordable parking option in Brisbane, our parking spaces are also primarily 'front-to-curb', off-street parking options which means no fines or parking tickets, plus time saved by not having to parallel park! We don't have any additional signup or membership fees, so the price you see on the map is the only amount you'll have to pay to secure your monthly parking spot.
If you are looking for parking outside the CBD in Brisbane's surrounding suburbs, Parkhound got you covered with our diverse range of monthly parking options. We even have affordable spots near notoriously busy shoppings centres, such as Indooroopilly and Chermside, that are perfect for staff.
Our Instant Book feature also guarantees instant confirmation and reservation of your parking spot upon submitting your booking request.
For the majority of spaces, this means you can start parking as soon as the next day, making it the perfect option for last-minute bookings. This convenient feature applies to a wide range of commercial spaces and even certain peer-to-peer spots, such as driveways, that don't require an access Device.
Need help finding the perfect spot to park in Brisbane?
Don't worry, we can help! Our team is available via phone, email and chat 7 days a week from 9am to 6pm and are expert spot finders. Give us a call on 1300 55 63 55 or email us at [email protected] and contact our Hosts and partners to find you an available, convenient spot.
If you're planning ahead and don't need a parking space just yet, you can join our waiting list. Simply enter your name and email address in the callout under the map, and we'll send you an email when any new spaces become available.
Do you have an unused garage, driveway or car space?
By offering your parking space to individuals who work or reside in Bowen Hills, you can consistently earn passive income.
Listing your space is completely free and takes less than 10 minutes! Additionally, you can rest assured knowing that you're covered by our payment guarantee, providing you with peace of mind.
Related content for Brisbanites!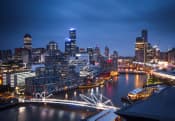 The World's Longest Commutes
Can you guess which city has the longest commute of 85.2 minutes daily? Spoiler alert, out of Australian cities, Brisbane comes second!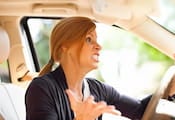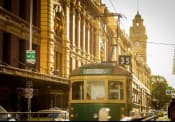 Parking in Nearby Suburbs
Need parking elsewhere? Search for daily or monthly parking Brisbane-wide.
Thank you, we have received you request.
x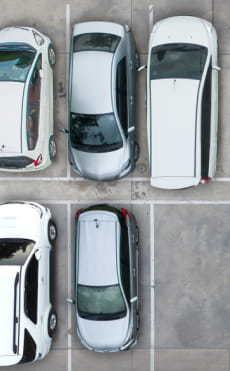 Still need cheap parking?
Save up to 50% on parking by using Parkhound
Signup to get notified when new spaces open up in Brisbane .
Thanks
All done!
We'll send you an email to
when new spaces are listed in Brisbane