Search from over 50,000 hidden-gem, local parking spaces Australia-wide.
Book a cheaper, more convenient space that meets your needs. Trusted by over 100,000 Aussies.
Park your car for as long as you like in a space that matches your needs in the area you need it.
With Parkhound, pricey car parks aren't your only option anymore
Monthly or daily, CBD or suburb, Parkhound has thousands of hidden-gem spaces at affordable rates – all 100% verified & bookable online.
Check out all the spaces available… not just the ones you know about
Sort and compare spaces by walking distance to your destination.
Paying too much with your current provider? Parkhound keeps prices transparent & competitive.
Say goodbye to circling the block before work! Rest easy knowing you'll never lose your space.
Parkhound is measuring, managing and offsetting our carbon emissions in partnership with Trace.
Got an extra parking space? Make some cash!
Lease my car space
Join 64,215 Aussies who have made heaps of money renting out their unused spaces on Parkhound. All it takes is 10 minutes, a camera, and a tape measure, and you'll be on your way to truly passive income at the click of a button. Earn up to $5,400 per year and start earning today.
Try out our parking rent calculator to see how much your space could be earning.
Parking Rent Calculator
Chargehound puts an Australia-wide network of EV chargers at your fingertips. Prebook a parking spot with charging included or rent out your home EV charger for extra income.
Learn more
About Us
Whether you're looking for a car parking space in Sydney, Melbourne, Brisbane, Canberra, Adelaide, Perth or near me, searching on Parkhound will find you the perfect spot that's convenient for your morning commute.
If you have a spare space that you're not using, Parkhound can deliver Drivers to your door willing to pay for the convenience of your unused parking space. Putting extra money in your pocket and stopping that space from going to waste. It's a win-win.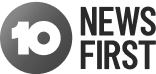 Explore monthly parking options in