Want to make money from your spare car parking space?
Join 22,813 Parkhound members who have earned:
Benefits of booking with Parkhound
You can now easily rent a car parking space for a price you can afford and at the location you need.

Say hello to the new, punctual you! Be on time to work and meetings instead of circling around streets.

Be safe in the knowledge that your rental is backed by our booking guarantee and that you're safe from parking fines.
Mission Statement
Our mission is to help connect the local community to address parking issues.
---
Our goal at Parkhound is to optimise community space. We connect locals with spare parking to those who need an affordable solution.
Parkhound is the largest online marketplace for parking in Australia. Since our kickoff in 2013, we now have well over 100,000 Hosts and Drivers. We facilitate a mutually beneficial relationship, helping Drivers find affordable, convenient parking and helping Hosts earn extra income from their spare car spaces.
In 2017, Spacer, Australia's largest marketplace for self storage, acquired Parkhound. The aggregation of the two brands has created the largest online marketplace for storage and parking solutions in the Australian market today. You can find a wide range of spaces available on our platform, from lock-up double garages to carports in inner-city regions, near airports or public transport hubs.
Customer Care
Our Hosts and Drivers are our top priority and are at the centre of everything we do.
Teamwork
Our team is at the centre of Parkhound and helps us serve and assist our Hosts and Drivers.
Communication
The glue that keeps our team and customer relationships running.
Fun
What is a workplace without a little fun? We enjoy team lunches and activities including (but not limited to) pizza conferences and karaoke.
Leadership & Innovation
As a part of the Sharing Economy, we at Parkhound are always trying to make things easier for our Hosts and Drivers. We have gradually built up to become Australia's Number 1 Marketplace for parking and will continue to strive to reach new horizons.
The App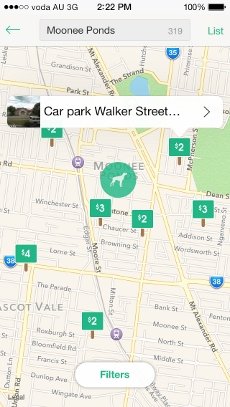 Find
Tell us where you're going and we will help you get there. Finding a parking space is no longer about luck, it's a choice.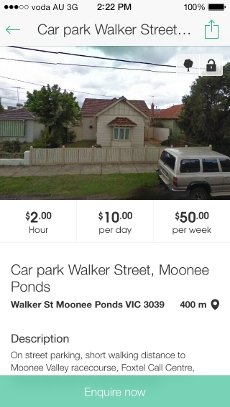 Book
Securely rent a car park for as long as you need. You can now live in the moment instead of worrying about a fine.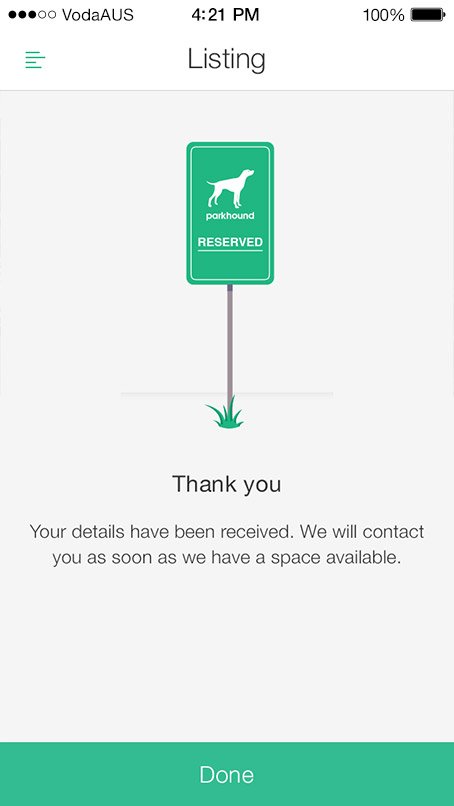 Go
We will notify you of any important parking instructions and the quickest way to get to your final destination.
To receive a link to the app please enter your email: