Find & compare secure, affordable parking anywhere in North Sydney
We have 50,000+ hidden-gem parking spaces at affordable rates - all 100% verified & bookable online
Get peace of mind

knowing your car is secure
Save up to 50%

compared to traditional parking rates
Find the spot that's closest

to wherever you need to be
You're Protected With Parkhound's 100% Money-Back Guarantee
Pre-booking Monthly and Daily Parking in North Sydney
Despite not being the NSW's main Central Business District (CBD), North Sydney is recognised as a major business hub that houses more than 41,000 employees.
In fact, the commercial district of North Sydney has the second largest concentration of office buildings in the state, with a large portion represented by the advertising and information technology sectors.
And while the pandemic brought changes to how (and where) work, data showed the most popular way to get from point A to point B in the area is through a private car (17 per cent).
Given the strong demand for parking spaces in the area, it's not surprising parking complaints have consistently ranked as the top concern among local residents in North Sydney Council's surveys since 2004.
As of the Council's latest survey, residents in North Sydney complained there were limited spaces for parking in the area, they could not secure parking outside their houses and there were too many meters.
Other top-five gripes also focused on traffic and roads, as residents were unhappy with traffic congestion, pedestrian and cycle paths, maintenance of roads and policing of parking.
If you work or live in North Sydney and you're finding it difficult to find parking, it's worth exploring convenient solutions like Parkhound.
Parkhound, the #1 online parking marketplace in Australia, offers a user-friendly platform that connects individuals with available parking spaces, including garage spaces, empty driveways, underutilised car parks on business premises, carports and undercover car parking spaces.
Did you know that in New South Wales (NSW), 60% of car parks are empty during the day? Furthermore, over 70% of these unused parking spots are within walking distance of public transport.
This presents an excellent opportunity for both car owners and those in need of parking. At Parkhound, we offer both daily and monthly parking options in North Sydney, making it easier than ever for drivers to secure a parking solution that suits their needs.
With over 161 spaces in the North Sydney area, majority of which are secure and verified undercover parking spaces, it's easier than you think to find convenient parking spaces for rent.
So how does Parkhound work? You can start browsing for available parking spaces near your destination and refine your search using filters. Compare the different listings, looking at details like rates, type of parking (e.g. undercover parking) and security features you need right on our website or app.
Additionally, Parkhound provides specialised options, including spaces for electric vehicle (EV) charging and designated spots for disabled individuals. If you require a dedicated parking spot for your specific needs, our platform can assist you in securing one.
Once you find the ideal parking spot, you can request a booking and wait for confirmation. Once the host accepts your booking and you've made the first payment via the Parkhound platform, congratulations! You now have a dedicated parking spot!
But it's not just in Northern Sydney where Parkhound can help you get a permanent parking spot. Whether you're a resident heading to one of the major offices on Arthur Street for work, planning a visit to Surry Hills for an afternoon of shopping, or even looking for a secure parking spot in Kent Street in Sydney CBD, we can help you find the perfect parking space.
But how much can you save on monthly and daily parking fees by using Parkhound? Let's take a closer look at the parking rates in the North Sydney area.
Book Monthly Parking in North Sydney
137 monthly parking spots in North Sydney
Find & compare secure, affordable parking anywhere in North Sydney
Search for parking near your exact address
Common questions about parking in North Sydney
How much is daily parking in North Sydney?
Street parking in North Sydney is difficult to find, with hourly rates ranging from $4.20 to $8.20 during the day and $3.20 to $4.60 at night.
These metered rates fluctuate based on the time of day and parking demand, with daytime metered available from 8:30am to 6pm and evening parking available from 6pm to midnight.
Meanwhile, cheap off-street Southbank parking is hard to find on your own. The average Southbank car park cost for a secure parking spot in a city complex costs an average of $10 per hour and $66 per day, with limited access from 7am to 6pm.
Council car parks, including the Holtermann Street Car Park, the Hume Street Carpark, the Ridge Street Carpark and the Ward Street Car Park, have reduced weekend rates, but expect prices from Monday to Friday to be more expensive due to higher demand.
For those looking for lower daily parking prices, you can secure early bird parking rates of $27/day during weekdays. If you are a resident of North Sydney, you can get 90 minutes of free parking at council parking bays, but you do need to register for this service with the North Sydney Council.
Prices for traditional operators start at $4 for the first hour, but parking for a full day can set you back thanks to drive up rates by up to $70.
You can save some dollars by choosing to pre-book online. And like the council car parks, there are early bird parking options. On weekends, flat rate day parking costs around $11.
So how much can you save on daily parking costs with Parkhound?
Off-street Daily Parking Costs in North Sydney
Option
Price
Reservation
Council Car Parks
From $66/day
Unreserved
Traditional Operators
From $45/day
Unreserved
Parkhound
From $10/day
Reserved
With Parkhound, you can choose from a number of daily parking spots starting at $10/day. Our online booking platform simplifies the parking experience and there's no differing price between weekday and weekend rates.
The best part? You get a permanent parking space and you won't have to waste time circling a car park just to snag a spot. With most Parkhound spaces offering unlimited access, you don't have to worry about the entry time or how many hours you have left on the meter.
There's also no extra membership fees, so the price you see on the map is how much you'll pay.
How much is monthly parking in North Sydney?
A monthly parking space in North Sydney generally starts at around $350/month.
For most traditional operators, you will need to request a quote for a monthly parking price. Remember, estimated prices can change depending on current demand, amenities nearby and whether you would like a reserved or unreserved monthly parking spot.
Council car parks across Northern Sydney are 24/7, have EV charging facilities available and offer both reserved and unreserved monthly parking passes. For example, Ward Street has unreserved and reserved monthly parking that are priced at $335 and $390 per month, respectively.
So how does Parkhound's monthly parking rates compare to other providers?
Monthly parking costs in North Sydney
Option
Price
Reservation
Council Car Parks
From $335 to $390/month
Unreserved/Reserved
Traditional Operators
From $395/month
Unreserved/Reserved
Parkhound
From $234/month
Reserved
Based on these monthly prices, Parkhound offers savings of approximately $128 to $159 per month compared to both Council Car Parks and Traditional Operators. In terms of costs, Parkhound offers the best monthly parking option. Thanks to our partnership with commercial operators like CarePark in NSW, you can also be eligible for a discount when booking their spots through Parkhound.
And with our Instant Book feature, you can quickly and easily confirm your parking space reservation. This feature commonly applies to spaces that don't require an access device, such as driveways or carports, allowing you to start parking the following day.
Other space types include commercial undercover parking, which typically use QR codes or Bluetooth access through the Parkhound app.
I can't find a space, what do I do?
Finding parking shouldn't be difficult, and we're here to help you keep it simple, 7 days a week.
Not sure how the platform works? Talk to one of our team members via email, phone or live chat. We also created a Waiting List feature, where you can share your parking requirements with us. When a spot becomes available, you'll be notified.
Do you have a garage, driveway or car space ready to rent?
You can make some handy extra income by leasing your empty parking space to employees or residents working or living in North Sydney.
It's free to list and takes less than 10 minutes! Plus you're protected by our payment guarantee!
Related Content for Sydneysiders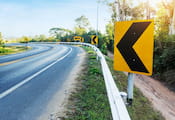 Practicing Proper Road Safety in Sydney
Navigating the driving and parking Sydney landscape can be difficult. On the one hand, you have the road rage drivers, who will stop at nothing to get to work on time ...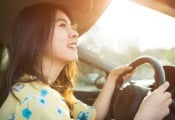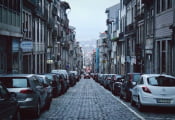 Parking in Nearby Suburbs
Need parking elsewhere? Search for daily or monthly parking across Greater Sydney.
Thank you, we have received you request.
x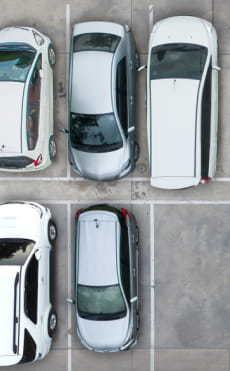 Still need cheap parking?
Save up to 50% on parking by using Parkhound
Signup to get notified when new spaces open up in North Sydney.
Thanks
All done!
We'll send you an email to
when new spaces are listed in North Sydney