Find & compare secure, affordable parking anywhere in Docklands
We have 50,000+ hidden-gem parking spaces at affordable rates - all 100% verified & bookable online
Get peace of mind

knowing your car is secure
Save up to 50%

compared to traditional parking rates
Find the spot that's closest

to wherever you need to be
You're Protected With Parkhound's 100% Money-Back Guarantee
Pre-booking Monthly and Daily Parking in Docklands
You can't help but love Docklands thanks to places like the Melbourne Star Observation Wheel and Marvel Stadium. But popular attractions mean you're facing lots of traffic when driving around Docklands, so finding an open spot in a car park in Docklands is always an issue.
In fact, popular areas like Docklands is partly why 63% of Melbourne drivers complain about the difficulty of finding available parking. Locals also don't appreciate the design of available car parks, that make them challenging to navigate. And of course, you have to budget for the expense. Like over 40% of people in Melbourne, you may feel it's simply too expensive to park in Docklands.
At Parkhound, we're trying our best to make Docklands parking both affordable and effortless to use. Simply go online, book a spot, pay for it and start parking! Docklands parking can be this simple, so start doing parking the right way!
Book Monthly Parking in Docklands
567 monthly parking spots in Docklands
Find & compare secure, affordable parking anywhere in Docklands
Search for parking near your exact address
Common questions about parking in Docklands
Who is Parkhound?
Parkhound is an online marketplace, helping Australians optimise the use of a very valuable commodity: space. Surveys have found that in Victoria there are over 40% of parking spaces that aren't being used during the day. And that's just one type of parking that's being underutilised. At Parkhound, we figured that the drivers queueing for parking in busy car parks could simply make use of these available spots and solve their Docklands parking woes forever. Parkhound makes this possible by connecting local homeowners or small businesses with unused garages, driveways and other parking spots, with local drivers who need them.
Parkhound facilitates the entire process from showcasing parking options to helping users browse, pay and book their spots. It's reserved for your personal use, so no more moving your car 2-3 times a day or wasting time and fuel looking for unused spaces.
How does Parkhound work?
Your Parkhound journey can be as a Host or as a Renter.
Hosts create informative listings that showcase available spaces, whether it's an unused spot in a car park or an empty driveway. You set your rate and wait for booking requests. As a Host, you can earn as much as $450/month of additional income.
Anyone using Parkhound to look for parking can browse these listings according to areas they want to park in. With over 50,000 locations across the country, you're bound to find a spot closer to your office or home. Use the filters to narrow your search and then request a booking, make a payment and communicate with your Host to arrange handover of your access device.
For daily or monthly parking Docklands locals now have a much easier solution with Parkhound!
How much is monthly parking in Docklands?
Despite only being 2km from Melbourne's CBD, Docklands monthly parking can cost around $50 to $150 cheaper for a parking spot. You can expect to pay around $360 to $450 a month for a permanent park in Docklands.
You can find permanent parking options at shopping centres such as The District Docklands, but you will need to get in contact with the car park managers to get a quote. Prices will change depending on current availability and whether you want to reserve the space. For a reserved space, you are looking at around $90 a month extra. There are no council operated car parks, but there are several commercial operators including Marvel Stadium.
Due to limited on-street supply, the City of Melbourne does not have a residential permit parking scheme in Docklands. Unfortunately for apartment residents that don't have a parking space included in their lease, parking can get difficult and expensive. With Parkhound, you can reserve an off-street parking space close to your home starting at $250/month.
Parking costs in Docklands
Option
Price
Reservation
Traditional Operators
Around $365/month
Unreserved
Traditional Operators
Around $450/month
Reserved
Parkhound
From $250/month
Reserved
How much is daily parking in Docklands?
While there's a few carparks, such as The District Docklands, that offer the first 90 minutes of parking free of charge, parking can get quite expensive during weekdays. It can cost you anywhere from $16 to $49 a day. There's also a number of car parks that only allow you to stay for 1 to 2 hours, so you'll need to make sure you move your car to avoid a fine.
Most on-street parking in Docklands is metered and timed. It costs $4 an hour for the first two hours, $2.50 for the third and $2.20 for the fourth. From there forward, if there's no time limit on the signs, it costs $1 an hour. You can pay for on-street parking using the Council's PayStay app or at a parking meter or ticket machine.
Off-street Daily Parking Costs in Docklands
Option
Price
Reservation
Traditional Operators
From $16
Unreserved
Parkhound
From $11
Reserved
Unlike traditional operators, with Parkhound your daily parking space is reserved for you and you have access 24/7.
Keep an eye out for great daily deals. You can often secure $10 event parking from commercial operators like Marvel Stadium. At Parkhound, we also offer $5/day parking rates on some special occasions in conjunction with our partners like CarePark.
How much can I save using Parkhound?
When you compare Parkhound's monthly parking costs to traditional options, you can save up to 80% on parking expenses for a reserved spot.
I can't find a space, what do I do?
With Docklands being such a busy area, even Parkhound's parking options can fill up quickly. Luckily, new ones are added daily, so simply place your name and requirements on our Waiting List. You'll be notified when an appropriate listing becomes available.
Also, our friendly team members are happy to assist, so use our email, social media, live chat or phone number to talk to us. We're available 7 days a week!
Do you have a garage, driveway or car space ready to rent?
You can make some handy extra income by leasing your empty parking space to employees or residents working or living in Docklands.
It's free to list and takes less than 10 minutes! Plus you're protected by our payment guarantee!
Related content for Docklands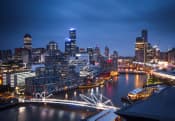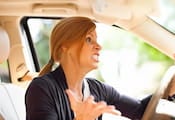 9 Scientifically Backed Ways To Beat Road Rage
Are Australians the angriest drivers on the road? Is road rage on the rise? How does parking play into road rage incidents? We don't know about you but we had a lot of questions about aggression on the road.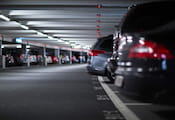 Parking in Nearby Suburbs
Need parking elsewhere? Search for daily or monthly parking Melbourne-wide.
Thank you, we have received you request.
x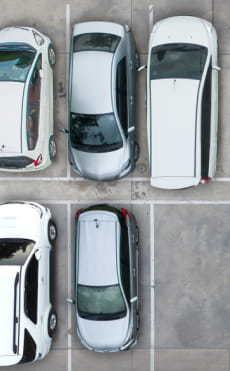 Still need cheap parking?
Save up to 50% on parking by using Parkhound
Signup to get notified when new spaces open up in Docklands.
Thanks
All done!
We'll send you an email to
when new spaces are listed in Docklands