Couldn't find what you were looking for? Get notified of new spaces in Richmond

Thanks, all done! We'll send an email to when new spaces are listed in Richmond.

Have a question or need help? Contact us
Parking Richmond
What is your reason for visiting Richmond? Perhaps you want to watch cricket at nearby Melbourne Cricket Ground? Or are you on your way to Victoria Gardens Shopping Centre? Because of many popular attractions, including Swan Street and Little Saigon, it's interesting to visit the area. But it's not always a joy to drive there thanks to very limited parking Melbourne has to offer. If you often face traffic in Richmond or waste valuable minutes trying to find parking Richmond, we can help. That's exactly why Parkhound was created!
You can find parking lots inside and outside the mall, as well as on the stretch of Lennox street, near Peppercorn Park and Coles Supermarket. Richmond parking is available as sheltered or open space parking or as carports, multi-level parking, or off-street parking. Most of the parking lots have 24/7 access, security gates, and CCTV cameras, although their rates vary, depending on the service and type of parking space. To avoid the festival rush, book a parking space early by using online parking services that offer more parking choices at affordable rates.
To date, over 200 000 Australians have found parking solutions via our website, and now our handy, user friendly app.
Keep reading and find out how you can become part of this community.
The Parkhound Concept
Technology has solved many modern challenges and we wanted to use it to solve an important one many Australian cities face: the lack of parking.
The Parkhound platform now acts as an online meeting ground where people who have parking spots available can connect with drivers in search of available spaces.
It's simple:
Hosts create advertisements for parking they don't use themselves. This includes car ports, garages, gardens, driveways and covered parking.

Renters browse our listings and identify parking options situated near the places they need parking. This can be a monthly parking Richmond based to leave your car near the office. Maybe you're wanting to park in one of the neighbouring suburbs, such as East Melbourne or South Yarra. Or perhaps you need a spot for your car while you're on holiday in another state. We have listings for parking Richmond hosts have added, but also from hosts around the country. Wherever you need parking there may be a host ready to lease it to you.

The lease agreement, contract and payments are all managed through the Parkhound platform, ensuring a streamlined process for our users.
With a few state of the art features—such as our app—you have an easy solution for affordable parking Richmond based. Want to join? Visit the website, download the app and if you get stuck, our team will be happy to answer any questions you may have.
Why Do People Join Parkhound?
Benefits go both ways: hosts and renters all enjoy advantages thanks to the unique setup of Parkhound.
Benefits for Renters
We have over 10 000 listings to choose from, so simply search for parking and go through the results parking Richmond has to offer:
Cost: You can save as much as 50% on fees when you compare Parkhound rates with quotes from traditional vendors. You can also request discounted rates, especially if you're willing to commit to a long term contract, saving you even more money!

Ease of use: Our app allows easy management of parking options thanks to a user-friendly dashboard. Listings include everything you need to make an informed decision such as dimensions and photos. No need to drive around town looking for parking—get it all done while online.

Multiple options: We've built a large community, providing you with many options to find affordable parking Richmond based.

Flexibility: You can discuss timelines with your host. Whether you want parking for a few days or need monthly parking Richmond hosts can offer, there's an option for you.

Effortless process: We obtain payment from you and make sure the host receives it. No payment hassles on your part.

Save time: Our process is quick and you'll never waste time on the road again looking for affordable parking Richmond has available.
Benefits for Hosts
Our efficient setup has helped our hosts earn a combined amount of almost $25 000 000. Here's what hosts can look forward to when they join Parkhound:
Fast process: It can take as little as five minutes to upload your information and images to the Parkhound platform. Within hours or days you can start making money from your unused space.

Guaranteed payments: We handle the payment process so you're guaranteed to receive your payments on a regular basis. You'll get monthly payments for long term parking Richmond renters lease from you.

Effortless advertising: No need to place an ad in the paper and answer questions from various callers. We advertise your space, and all communication happens via the platform, creating a simple process.

Free service: You don't pay anything to get your parking listed on Parkhound. It's a free service for all hosts.

Helpful tools: On our app and website you'll find practical tools to help you create a dynamic advertisement. Use the app to help measure the dimensions of your space and try out the calculator to determine the best rate for parking Richmond locals will be willing to pay.

Make money: You can earn as much as $400/month by leasing your unused space.

Flexibility: You determine the rate and hours of use, although we advise hosts to offer parking 24/7.
Try Out Our Most Loved Features
We created a few popular features that make it even easier to find affordable parking Richmond locals can make use of:
Waiting list: Add your preferences to our 'Waiting List' section if you don't find what you're looking for. New hosts can see your request and contact you.

App: All the Parkhound features in the palm of your hand.

FAQ: All your questions answered on our website.
It's time to find parking the modern way. Parkhound has solved thousands of Australians' parking problems thanks to technology.
New to Richmond?
An inner suburb of Melbourne, Richmond has some of the best residential architecture from different periods in Melbourne. A thriving commercial and industrial area, there is much to do in Richmond.
Richmond is located near Collingwood, east of AAMI park and south of Yarra Bend Park. This area is known for its hotels, the little Saigon, real estate properties, and the shopping centres. The Victoria Gardens Shopping Centre is one of the busiest shopping malls in Melbourne. It houses about 80 stores and five floors for the car park. In addition, a number of reserves and parks, which include the Herring island, the Barkly Gardens, and the McConchie Reserve dot the southern boundary of the suburb. You can find Richmond parking in its internal residential and commercial areas and public spaces along Hoddle, Burnley, Highett, and Baker Streets.
The Yarra River Parklands-Loys Paddock is a stretch of nature reserve beside the Yarra River and the small roads, which is great for strolling and bicycling. Another haven for nature-trippers is Herring island, 3.2 hectares of artificial island and home to a nature reserve and the environmental sculpture park, which has the unusual sculptures of a Scaled stem, stone house, ramp, and the pine cone shaped cairn. On the other hand, the northern park of Richmond has commercial areas such as the Victoria Gardens Shopping Centre and Epworth Richmond Hotel.
Special events in the suburb include the Melbourne Food and Wine festival, which is held yearly, and which enables you to taste authentic cuisines from other countries like the UK, Greece, China, Vietnam, and others while allowing you to learn about food production trades, such as olive oil pressing, cheesemaking, pizza dough tossing, and beekeeping. Another yearly event is the Bridge-road after dark. The Bridge road gathering includes beer tasting, dessert eating, and cocktail drinking. Another special event is the Melbourne Festival, which takes place every October. It consists of outdoor and indoor shows such as cultural blends, theatre, dances, and visual arts.
If you're looking for shopping, the Victoria Gardens Shopping Centre is one such building that caters to the inner eastern suburbs. There are also a few landmarks dotted around Richmond, one of them being Richmond Town Hall. Built in the 1890s in the Venetian Gothic Revival style, the Town Hall's facade was remodelled in 1930 to depict a more Classic Revival style and is what visitors and locals see today.
While a lot of the parks and gardens are located in nearby suburbs, Richmond still has quite a few green spaces where locals can walk and stroll around. Burnley Park is one of the larger parks, along with Richmond Oval and Allen Bain Reserve.
Richmond is also known for its Little Saigon on Victoria Street which features many great places to eat authentic Vietnamese food and immerse yourself in some of the items and cultural practices from within Melbourne.




Thank you, we have received you request.
x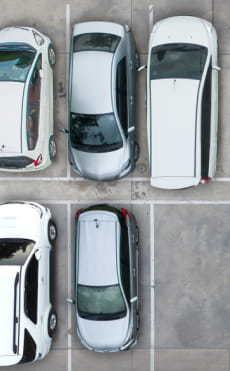 Still need cheap parking?
Save up to 50% on parking by using Parkhound
Signup to get notified when new spaces open up in Richmond.
Thanks
All done!
We'll send you an email to
when new spaces are listed in Richmond