Find & compare secure, affordable parking anywhere in Richmond
We have 50,000+ hidden-gem parking spaces at affordable rates - all 100% verified & bookable online
Get peace of mind

knowing your car is secure
Save up to 50%

compared to traditional parking rates
Find the spot that's closest

to wherever you need to be
You're Protected With Parkhound's 100% Money-Back Guarantee
Pre-booking Monthly and Daily Parking in Richmond
In a city like Melbourne where 88% of the locals drive on a daily basis, having proper parking is essential. Unfortunately, in many suburbs including Richmond, as a Driver, you may struggle to find an available space to park your car. For starters, with Richmond home to the MCG and Melbourne's Olympic Parks which host around 600 events a year, parking availability fluctuates significantly throughout the month. In fact, 47% of Melbournians take 5-10 minutes to find parking close to work and our surveys tell us Richmond is one of the worst suburbs for parking - coming in third after Swanston St and Bourke St.
At Parkhound, we're hoping to provide a better alternative to the parking and traffic challenges in Richmond. We can help you find daily and monthly parking options across the suburb, even close to your office! This is possible thanks to over 280 parking spaces listed by Richmond homeowners and small businesses. This includes driveways, carports and other undercover parking Richmond Drivers can book for personal use. Rates start from as little as $175/month, making it an affordable and practical solution to Richmond's current parking problems.
Book Monthly Parking in Richmond
441 monthly parking spots in Richmond
Find & compare secure, affordable parking anywhere in Richmond
Search for parking near your exact address
Common questions about parking in Richmond
Who is Parkhound?
Parkhound is an online parking marketplace, helping Australians across the country find better options for parking their cars. If you're tired of struggling to find and book parking, know that it's Parkhound's mission to make this as easy as ordering a pizza. We're providing thousands of Australians with more (and better) parking options, thanks to our Hosts. A Host can be a small business owners or a first time homeowner who have spaces they don't currently use. So, why not offer it to others who need the space and make some money in the process?
The available spaces can be a garage, a driveway or a car space on their premises which they now rent out via Parkhound. Users simply go online, search for a relevant parking spot and book it for short- or long-term use.
Our marketplace already has over 200,000 members nationwide, so you can use our platform to find parking in most Australian cities, or if you're commuting locally to Keswick or Hilton.
How does Parkhound work?
The Parkhound booking process really is as easy as ordering a meal. You start by browsing options for parking in Richmond. Simply go to the Parkhound search bar and type in the suburb you want to park in. You'll be given a list of all available spaces in that area.
Next, it's simple to find the best one according to your preferences, thanks to our filters. You can pick a parking type or use tick boxes and sliders to set your requirements for various features. For example, do you want daily or monthly parking Richmond hosts are offering? Do you need an undercover space?
Once you've identified the best one, click 'Book Now'. Follow the prompts to send a booking request to the Host, who will receive a notification and either accept or reject your request. When a Host accepts your request, communicate via the Parkhound platform to arrange details like handover of your key or remote. Once you have access, you can start using your parking space instead of circling the block!
Payments happen through the Parkhound platform, making it easy and safe for all parties.
How much is monthly parking in Richmond?
Monthly parking in Richmond costs around $252 per month. Using Parkhound you can pay as little as $175 for monthly parking rented to you by Richmond locals.
Richmond has fewer parking garages than some neighbouring suburbs, making it difficult to find one near where you work or live. For monthly parking, some private and council parking options can cost you as much as $525/month.
Parking costs in Richmond
Option
Price
Reservation
Council Parking
From $250/month
Unreserved
Traditional Operators
From $375/month
Unreserved
Parkhound
From $175/month
Reserved
With Parkhound, apart from getting cheaper Richmond parking in a location that suits you, you benefit from the online booking system that saves you time and effort. Parkhound Drivers can book parking straight from their mobile phones. You can also view images of the parking options online, so you know exactly what you're paying for.
How much is off-street daily parking in Richmond?
Daily off-street parking in Richmond can cost you anywhere from $6 to $60 a day. There's some affordable event parking around the MCG, particularly at Allowah Terrace, but you'll need to get there early on game day to secure a spot. There's no council operated car parks in the area but there is timed and metered on-street parking. With Parkhound, you can reserve a parking space for $5/day.
Off-street Daily Parking Costs in Richmond
Option
Price
Reservation
Traditional Operators
From $6
Unreserved
Parkhound
From $5
Reserved
How much can I save using Parkhound?
Parking costs depend on the features and amenities of the space, but many Parkhound users report savings of up to 50% compared to traditional parking they've used in the past.
I can't find a space, what do I do?
If you do struggle to find what you're looking for on the Parkhound marketplace, our team is ready to assist. You can contact us in various ways, so use the method that suits you best:
We have a friendly support team who can connect you with available spaces in your area.
Alternatively, simply add your request to our Waiting List feature. You can state which area and features you're after and as soon as a space opens up or a relevant spot is listed, you'll be notified. Parkhound sees around 10 new listings each week in the Richmond area, so you can be sure to find a listing with exactly what you need.
Do you have a garage, driveway or car space ready to rent?
You can make some handy extra income by leasing your empty parking space to employees or residents working or living in Richmond.
It's free to list and takes less than 10 minutes! Plus you're protected by our payment guarantee!
Related Content for Melbournians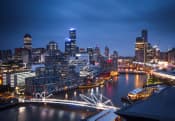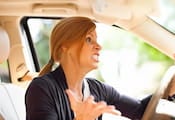 9 Scientifically Backed Ways To Beat Road Rage
Are Australians the angriest drivers on the road? Is road rage on the rise? How does parking play into road rage incidents? We don't know about you but we had a lot of questions about aggression on the road.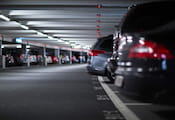 Parking in Nearby Suburbs
Need parking elsewhere? Search for daily or monthly parking Melbourne-wide.
Thank you, we have received you request.
x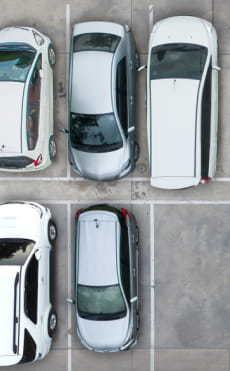 Still need cheap parking?
Save up to 50% on parking by using Parkhound
Signup to get notified when new spaces open up in Richmond.
Thanks
All done!
We'll send you an email to
when new spaces are listed in Richmond