Welcome to Parkhound, Australia's #1 Parking Marketplace!
Prebook from a large range of affordable driveways, garages or car spaces available citywide!
| | | | |
| --- | --- | --- | --- |
| | 100% Money Back Guarantee | | Save up to 50% on parking |
| | Trusted by over 200,000 Aussies | | 4.5 on |
×

Couldn't find what you were looking for? Get notified of new spaces in Hobart

Thanks, all done! We'll send an email to when new spaces are listed in Hobart.

Have a question or need help? Contact us
Pre-booking Monthly and Daily Parking in Hobart
Of course, you want to drive your car! As mentioned by all participants in a recent survey, driving saves time. But trying to find parking in a busy suburb doesn't! And apart from messing with your busy schedule you may not like spending too much of your budget on expensive parking rates.
You could be part of the 50% of locals in Hobart that feel on-street parking is way too expensive, but what alternative is there? And let's face it, who enjoys parallel parking? Half of the local population would much rather do a three point turn and look for other parking spaces than take the risk of not getting into that parallel parking spot between two other cars.
Parkhound offers easy alternatives for Hobart commuters, visitors and locals. Look for Hobart parking spaces that are easy to access and park in, such as unused driveways and business car parks. These underutilised spaces are being advertised online and many of them can be booked for exclusive use at surprisingly low rates. So, let us help you enjoy your Hobart drive, save time and help you manage your budget.
You're always protected with our Money Back Guarantee
Did you know that all Parkhound Drivers are protected by our money back guarantee? If the space isn't right for you, we'll refund your payment.
Common questions about parking in Hobart
Who is Parkhound?
Parkhound has been around since 2015. We connect Drivers with local parking Hosts, so you can book a parking in advance instead of looking for parking on arrival. We help communities make use of underutilised parking spaces, increasing the number of options for Drivers to choose from without building extra car parks. The platform solves parking woes which means less traffic near popular attractions and traditional parking facilities. Parkhound offers drivers a safe parking alternative which can help save you money and time.
Our marketplace community has grown to over 200,000 members already, with hundreds of listings being added each month. We also launched an app in 2018 which now gives you all the benefits of Parkhound, while on the go.
How does Parkhound work?
On Parkhound, Hosts advertise parking opportunities, ranging from driveways to undercover parking lots that the owners aren't using themselves. You as a Driver can browse the options on the Parkhound platform, or using our app, and find a parking space close to your destination.
Book your Hobart parking online, using Parkhound for payment and communication with your Host. Now you can simply arrive and park, with no need to search for a spot, because it's reserved for your exclusive use throughout your booking. Parkhound has both short- and long-term parking options, creating parking solutions for a day's shopping as well as for monthly parking near the office for Hobart employees.
How much is monthly parking in Hobart?
You need to budget around $310/month if you use one of the City of Hobart's council car parks for long-term parking. Benefits include 24/7 access, security and, as there are eight council car parks in the area, you're likely to find a convenient space near work or home. Unfortunately, their popularity means there's a waiting list so you can't be sure when a space will free up. If you are able to secure a space, make sure to look after your card because a replacement will put you $55 extra out of pocket.
With traditional operators, Hobart Drivers will pay around $315/month for monthly parking. Unfortunately, you first need to go through an application process first before you can start parking.
Parking costs in Hobart
Option
Price
Reservation
Council Parking
$310/month
Unreserved
Traditional Operators
$315/month
Unreserved/Reserved
Parkhound
From $175/month
Reserved
Through Parkhound you can get access to many more options for monthly parking Hobart Hosts are advertising. These are available at rates as low as $175/month. Simply jump online and book! Usually, Parkhound Hosts respond to booking requests within 24-48 hours.
How much is off-street daily parking in Hobart?
To park your car off street for the day, rates range from $10/day with Parkhound to $23/day using council car parks and traditional operators. Using a traditional operator, you'll pay around $20/day, but with Early Bird fees it will only be $14. You need to be in by 9am and can leave after 3pm. Keep an eye out for special deals on certain days, such as a $6 flat rate on Saturdays at Trafalgar Place car park. You can also get an hour's free parking at most car parks.
The City of Hobart's 8 car parks each have their own operating hours. Some are open 24/7 but Hobart Central car park opens at 7:45 and Melville Street car park only at 8:30. Some have restrictions, such as the 3 hours voucher parking at Melville Street. At Lefroy Street there's a 3 hour limit during the day, but after 9pm you can stay as long as you'd like.
You can opt for street parking, but especially close to the city centre you're not likely to find one available, because of their popularity. After 6pm some of these spots are free to use. The City of Hobart uses an EasyPark system to facilitate parking payments. This makes it easier to pay, but you'll be charged transaction fees and if you use it 3 times a week or more, an additional monthly fee applies.
Off-street Daily Parking Costs in Hobart
Option
Price
Reservation
Council Car Parks
Up to $23/day
Unreserved
Traditional Operators
From $14/day
Unreserved
Parkhound
From $10/day
Reserved
With Parkhound's Hosts offering spaces all across the suburb, you have a high probability of finding an appropriate Hobart parking close to the CBD or any other destination in Hobart. Many locals prefer Parkhound where there are no hidden fees and you can use the marketplace whenever you need parking, without paying penalties.
How much can I save using Parkhound?
On daily parking you can save around 50% when you start using Parkhound. For long-term Hobart parking you can enjoy around 40% savings.
I can't find a space, what do I do?
The friendly Parkhound team is here to assist you 7 days a week, during office hours. Talk to us by email, on live chat or by phone and we can help you find your ideal space.
Alternatively, add your requirements to our Waiting List and you can get notified when a relevant listing becomes available. About 100 new spaces get added each week, so the option you're looking for could be added soon.
Do you have a garage, driveway or car space ready to rent?
You can make some handy extra income by leasing your empty parking space to employees or residents working or living in Hobart.
It's free to list and takes less than 10 minutes! Plus you're protected by our payment guarantee!
Related Content for Tasmanians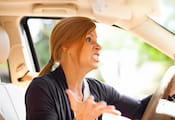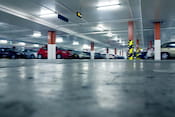 Does the Colder Weather Affect your Vehicle?
If the temperatures have been dropping in your area, you might be wondering what kind of car maintenance you should be doing. Does cooler weather affect your vehicle's effectiveness?
Parking in Nearby Suburbs
Need parking elsewhere? Search for daily or monthly parking across Greater Sydney.
Thank you, we have received you request.
x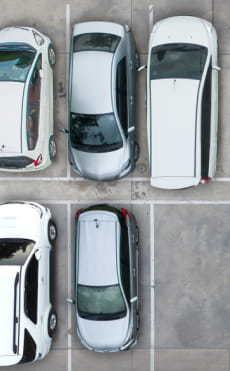 Still need cheap parking?
Save up to 50% on parking by using Parkhound
Signup to get notified when new spaces open up in Hobart.
Thanks
All done!
We'll send you an email to
when new spaces are listed in Hobart