Simplify parking and charging with Chargehound, powered by Parkhound. Australia's Largest EV Charging Marketplace.
Parkhound makes it easy to browse, book and pay for the most suitable parking space for you - monthly or daily, CBD or suburb. With Chargehound, we're expanding our service to the growing EV community, connecting you with dedicated off-street charging options.
Hands-off Revenue
Spacer markets your space, communicates with your Renter on your behalf and processes payments directly to you.
Proven Model
Originally launched in Australia, our Host's have collectively made over $37m from over 50,000 locations.
7 Day a Week Customer Support
Dedicated operations team available to assist via email, phone and chat.
Have an EV charger at home?
Get an extra $100 when you get your first booking
Help the EV movement grow by listing your charger on Chargehound when you're not using it. You can make up to $450/month from your park and charge space. Anyone with a home charging point can join, no matter if your charger is available full-time, during business hours or only on weekends.
Due to the current high demand for park and charge spaces, we're offering a sign-up bonus for the first 100 EV Hosts - an extra $100 when you receive your first booking.
List your charging space

Free
The Benefits for Hosts
Your EV charger is an asset
As a reward for choosing an environmentally friendly method of transport, your at home EV charger and parking space can earn you extra income.
You set the rules
You decide the availability, access and price of your EV charger and parking space.
The Benefits for Drivers
Freedom to move
With a network of homeowners listing their personal EV charging stations for use across Australia, you're no longer confined to searching for the nearest commerically operated EV charging station on your travels.
Easier to make the switch to Electric
Easier access to EV charging stations means owning an Electric Vehicle can be a more viable option for those who can't access at-home charging. It can also save you quite a bit of cash in the long-term by reducing your purchase of petrol.
How it works for drivers and hosts
With 7 day a week support and an average of 4.8 stars on Google, Parkhound Renters have been overwhelmingly happy with their booking and parking experience with Parkhound.com.au.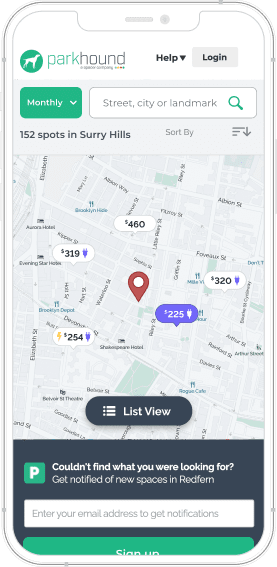 Renters enter their destination and compare nearby parking options.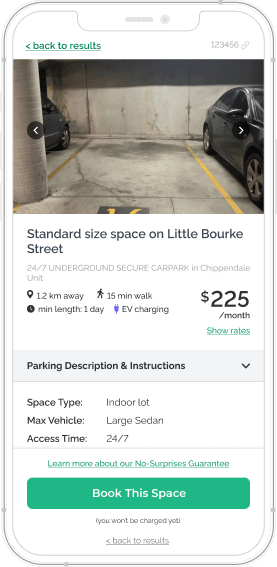 Renters view the details of your listing, including photos, dimensions and features of your parking spots.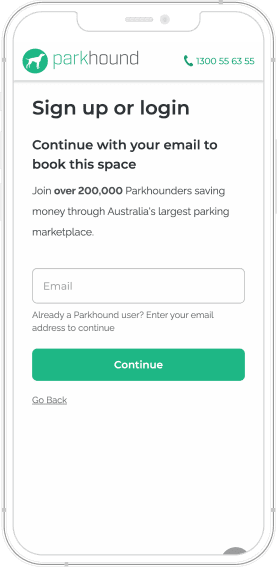 Renters book and pay for their monthly parking spot from their smartphone or computer.
We're still growing!
More park and charge spaces will be available soon! Join our waitlist to receive 15% off your first short-term rental or 15% off the first month of your booking. We'll let you know as soon as spaces become available in your area.
There's no strings attached to signing up and we promise we don't send spam, only the best offers!