Couldn't find your ideal parking space in Launceston?
Request a space in Launceston and let other members know you are looking for parking in this area.

Couldn't find what you were looking for? Get notified of new spaces in Launceston

Thanks, all done! We'll send an email to when new spaces are listed in Launceston.

Have a question or need help? Contact us
Parking Launceston
Owning a car in Launceston is a treat, helping you get to all the amenities near and . But you also know what's waiting for you once you get there. To find parking, TAS drivers often have to drive around the block twice. Is there a solution for Launceston parking? There is if drivers start using Parkhound, like many others in TAS are doing. Instead of paying high rates, simply book a car space for rent for your exclusive use. On Parkhound, Launceston, Launceston city centre and Royal Park drivers can enjoy having their own spot for as little as $126.15. We have 0 spaces in the Launceston area now and one of them could be perfect for your use.
Parkhound advertises hosts' parking Launceston drivers can book, on an user friendly platform. In the Launceston, Launceston city centre and Royal Park area's hosts can earn up to $1212 a month by turning vacant space into souces of income. And our Parkhound drivers are eager to rent these and many other parking options at low rates of $126.15 a month. The Parkhound system can work for short- or long-term parking needs, offering every driver in Launceston a cheaper parking option from now on.
What are you waiting for? Simply use our website or app to start your booking. Hosts can have their advertised in under 10 minutes and drivers can search on our user-friendly platform to identify the most appropriate listings. What's your main concern when looking for Launceston parking? Whether it's cost, location or security, our variety of Launceston parking options cater for everyone. And you may only have to pay $126.15 per week, saving consumers big money by avoiding traditional parking fees or tickets. Use the parking solution Australia has fallen in love with and start saving today.
Thank you, we have received you request.
x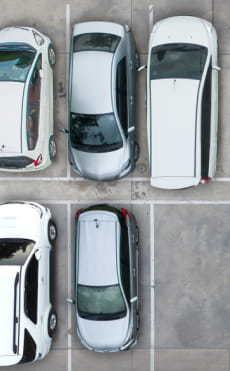 Still need cheap parking?
Save up to 50% on parking by using Parkhound
Signup to get notified when new spaces open up in Launceston.
Thanks
All done!
We'll send you an email to
when new spaces are listed in Launceston