Couldn't find what you were looking for? Get notified of new spaces in Battery Point

Thanks, all done! We'll send an email to when new spaces are listed in Battery Point.

Have a question or need help? Contact us
Parking Battery Point
Battery Point, a prestigious suburb found in Hobart City, Tasmania, has a fascinating history. Named after a battery of guns established to protect Hobart coastal line in 1818, Battery Point has since become a place of amusement and recreational activities.
With many large, beautiful homes and apartments, Battery Point borders the waterfront Salamanca area and the nearby suburb of Sandy Bay. If you spend a day walking through Battery Point you will find yourself falling for the charm of the Victorian style buildings. Cafes and restaurants dot the streets, offering delights ranging from tea cakes to vegetarian eats.
Tasmania's tallest buildings can be found in Hobart City Centre, a commercial area for many businesses. Full of cultural institutions, Hobart CBD is the ideal tourist destination if visiting museums is your thing.
Every December, Hobart hosts the end of the Sydney to Hobart Yacht Race as well as the Taste Festival. Are you planning to stay in Battery Point but stressing about finding the parking Battery Point has available? Let Parkhound help you make a booking online for your parking ahead of your visit.
The Story Behind Parkhound
Recognising the increasing demand for cheap parking spaces, Parkhound was designed to meet this demand. Parkhound connects drivers with available parking spaces throughout the country. So, if you're looking for parking spaces in locations throughout Australia, Parkhound can assist.
With up to 10,000 locations registered on its system, Parkhound can help you find the right parking space to match your needs. Being the number 1 parking marketplace in Australia, Parkhound has connected over 100,000 drivers with hosts leasing out their spare parking space.
But not only drivers score from using Parkhound as their preferred online car parking marketplace. Hosts can also use Parkhound to earn money from their vacant spaces.
Read on to find out more about Parkhound and the benefits they offer. You won't be sorry!
How Parkhound Can Benefit Commuters
If you're working or studying in Hobart City, commercial parking space could become an expensive problem. Parkhound has done the work for you. By compiling a list of cheaper parking Hobart City has to offer, Parkhound will connect you with the host. Use the "Monthly Parking Space Near Me" search to find the monthly parking Battery Point or Hobart City has available.
Helping Visitors find Parking Space
Many visitors choose to drive to their holiday destination. Are you spending December in Hobart City to watch your yachting partner complete the race? Unsure about finding suitable parking Hobart City has to offer? Or, planning to go sightseeing in Battery Point? Use Parkhound to solve your parking space dilemma.
Parkhound's Benefits for Hosts
Living in Battery Point and looking to host your spare parking space? Listing on Parkhound makes finding parking Battery Point has available a whole lot easier for drivers.
Parkhound is Simple to Use
Website Users
Use Parkhound's website to search for available parking space. Simply type in "parking Battery Point" and a list will come up. Parkhound wants to ensure that your choice is the right one. By selecting from a comprehensive list of options, you will be able to pick the right one for your needs.
Filter options include:
- Rates: Find cheap parking Battery Point has to offer and save money.
- Types of parking spaces: Lockup, driveway, high security or undercover. Take your pick.
- Location: Be sure you're close to where you want to be.
- Short-or long-term options: Search the daily, weekly or monthly options.
Note! Parkhound allows you to book daily, weekly or monthly parking space. Explore the monthly parking Battery Point residents have to offer and you may be able to ask for discount prices to save even more.
When you've found the ideal spot, make a booking request and wait for the host to contact you. All arrangements such as collecting a remote will be made with the host. Parkhound handles administration, so it's as simple as pick, pay, park!
The Parkhound App for Mobile Users
Parkhound's app makes your online car parking booking easy and efficient. If you forgot to make arrangements before leaving for your holiday, then the app is the right way to go.
Download it onto your mobile device and find parking Battery Point has available while you're driving. Word of caution: Parkhound would prefer you to use your app after you pulled to the side of the road. No need to rush! Arrive at your destination, with peace of mind knowing your parking will be available.
Lease Your Unused Parking Space
Do you live in Battery Point, or a neighbouring suburb such as Sandy Bay, West Hobart, North Hobart or Hobart City, and have unused parking space? Why not turn it into extra revenue by listing it on Parkhound's listings? Join over 32,643 hosts around the country earning up to $400/month. It's simple. Enlist for free and let Parkhound handle all the logistic hassles for you.
The most popular parking Battery Point can offer would be:
- Driveway
- Indoor
- Lockup garage
- Outside
- Undercover
To list your unused parking space, you only need three things:
- Photos
- Dimensions
- Details
Become a cheap parking Battery Point host and make a driver happy!
Your Life has Just Become Easier
If you're one of those drivers spending valuable time trying to find parking space, then Parkhound is for you. Find parking Battery Point has to offer so you can relax and enjoy your holiday.
Still not convinced? Read over 730 reviews on the Parkhound website posted by drivers and hosts. You'll see we're the community to join and our team members are waiting to assist you.
Thank you, we have received you request.
x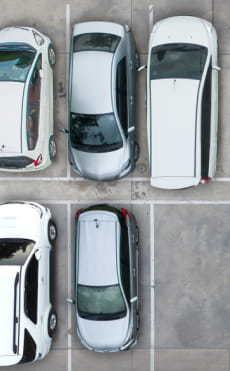 Still need cheap parking?
Save up to 50% on parking by using Parkhound
Signup to get notified when new spaces open up in Battery Point.
Thanks
All done!
We'll send you an email to
when new spaces are listed in Battery Point