There are no spaces available in Sellicks Beach.
Try expanding your search or request a space in Sellicks Beach and let other members know you need parking in this area.
Notify me when a new car park is listed in Sellicks Beach
Home
Sellicks Beach Parking
Parking Sellicks Beach
What is the one thing that could ruin a lovely drive to the seaside? Trying to find affordable parking! In many towns in SA and across the country drivers face it every day. And it's no different in Sellicks Beach. When looking for parking Sellicks Beach and Silver Sands locals have to pay high rates for parking near or . So, where do you go if you want affordable Sellicks Beach parking on your way to a restaurant? That's when you need Parkhound where drivers can pay $120.00 for quality parking all over town. The car space for rent can be a garage, driveway or carport, exactly where you need it to be and there are 0 in the Sellicks Beach area waiting to be discovered.
The magic behind Parkhound is connecting locals who often search for parking, with hosts who have parking Sellicks Beach drivers can use. But these spots aren't the expensive parking of commercial vendors. It can be a garage, garden or driveway in Sellicks Beach that's not being used at the moment. You can rent this for prices as low as $120.00 or even for a few hours. Simply reserve the Silver Sands or Sellicks Beach parking via Parkhound. Hosts earn up to $1152 which is why our platform attracts so many options to pick from in the . Any host with available space in Sellicks Beach is welcome to join Parkhound!
Log on to our website or use the Parkhound app and you'll see how easy it is. Hosts can create a new listing within minutes and drivers simply use the search feature to find Sellicks Beach, Silver Sands or Sellicks Hill parking. You can compare and filter out options until you have the ideal carport or other space that will work for you. And don't forget the rates are low: even $120.00 in some Sellicks Beach areas.
Thank you, we have received you request.
x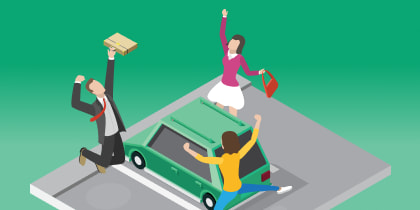 Still need cheap parking?
Get parking up to 50% cheaper by using Parkhound.
Signup to get notified as new parking spaces open up in Sellicks Beach.