Couldn't find your ideal parking space in Brooklyn Park?
Request a space in Brooklyn Park and let other members know you are looking for parking in this area.

Couldn't find what you were looking for? Get notified of new spaces in Brooklyn Park

Thanks, all done! We'll send an email to when new spaces are listed in Brooklyn Park.

Have a question or need help? Contact us
Parking Brooklyn Park
Cars are part of our lives in the 21st century but they come with their problems, right? If you're driving in Brooklyn Park trying to find parking near , your office or the station, you're bound to waste time and energy finding an affordable car space for rent. So, let's help you stay on time and destress, thanks to having a confirmed parking space for a price you'll love at only $264.00. That's all possible with Parkhound, the new way to find parking in Brooklyn Park. All over SA drivers have a less stressful time on the road thanks to Parkhound. In the Brooklyn Park, Lockleys or Adelaide Airport areas you can pick from 4 options that come cheap.
Parkhound simply started facilitating an underutilized resource that already existed. Many Brooklyn Park and Lockleys homeowners have space they don't use in the form of garages or perhaps driveways. We connect these spaces to drivers searching for Brooklyn Park parking. These Driveway and are showcased on Parkhound by hosts, some only costing $75.00. You can even book per hour or organise long term Brooklyn Park parking. For offering parking Brooklyn Park hosts can earn $212 a month which makes for welcome additional income. Parkhound has transformed SA drivers' routines and helped hosts pay off bills or plan a holiday.
So, download the Parkhound app or visit the website to find parking Brooklyn Park hosts are ready to rent to you. And if you're a host, upload your Brooklyn Park or Lockleys parking in under 10 minutes by sharing details and images. You can earn $2535 in the next 12 months. Our hosts have already earned a combined amount of over $25M and now it's your turn! Drivers will enjoy how quick it is to compare Brooklyn Park parking options and then book the ideal solution for them, whether it's a garage, driveway or underground car space. The Parkhound team are available for advice and we'll assist with contracts, payments & more. Australia has a new way of dealing with the problem of parking Brooklyn Park drivers are used to. Will you make use of it?
Thank you, we have received you request.
x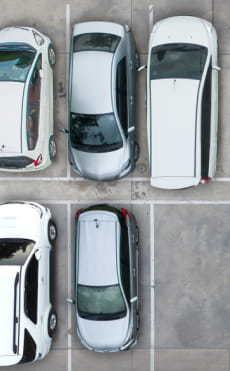 Still need cheap parking?
Save up to 50% on parking by using Parkhound
Signup to get notified when new spaces open up in Brooklyn Park.
Thanks
All done!
We'll send you an email to
when new spaces are listed in Brooklyn Park