There are no spaces available in Mclaren Vale.
Try expanding your search or request a space in Mclaren Vale and let other members know you need parking in this area.
Notify me when a new car park is listed in Mclaren Vale
Parking Mclaren Vale
How much time and money did you waste this past month looking for affordable Mclaren Vale parking? The fact is many Mclaren Vale, McLaren Vale and drivers have to circle the block before finding vacant parking near their offices; especially if you want one that comes at a decent price. Or perhaps you need Mclaren Vale parking that's close to home because your apartment doesn't have a carport. For all these scenarios you can turn to Parkhound and find a Mclaren Vale parking solution for only $91.61per month. It could be a in exactly the area of Mclaren Vale or McLaren Vale where you need parking. There are 0 options to pick from at the moment. Simply browse, book, pay and use.
What makes all of this possible is that Mclaren Vale locals rent out their and other vacant areas to drivers. These hosts can earn as much as $880 simply by turning unused garages or similar spaces into usable parking Mclaren Vale drivers can rent. And it comes cheap, because we don't charge hosts marketing fees. So, SA drivers can pay as little as $91.61 for a spot that's close to home.
If Parkhound sounds like the solution for parking Mclaren Vale locals have been hoping for, you're right. And it's time you join: simply log on and vet the available spaces. Clear descriptions and images of available on parking spots in Mclaren Vale and , making it easy to identify the ideal parking option for you. Then simply reserve with the host via Parkhound to get parking. Solve your Mclaren Vale parking woes for as little as $91.61. Drivers in Australia save as much as 50% compared to traditional parking and Parkhound is such a intuitive system. Isn't it time you save too?
Thank you, we have received you request.
x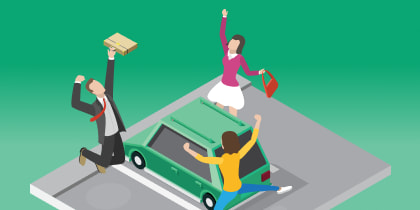 Still need cheap parking?
Get parking up to 50% cheaper by using Parkhound.
Signup to get notified as new parking spaces open up in Mclaren Vale.