There are no spaces available in Aldinga.
Try expanding your search or request a space in Aldinga and let other members know you need parking in this area.
Notify me when a new car park is listed in Aldinga
Parking Aldinga
It's a common scenario across SA and Australia: drivers wasting minutes and fuel each day to find the right parking space. Whether it's going home or driving to the office, parking is hard to come by in Aldinga. And costs are high when renting from commercial parking vendors in Aldinga, Port Willunga or . What if we told you there are 0 affordable options waiting for you in the Aldinga area? You can reserve them for your own use, and you may only have to pay $120.00. That's what Parkhound does for you: providing parking Aldinga drivers find affordable and useful, even close to the CBD and .
Parkhound advertises hosts' parking Aldinga drivers can book, on an user friendly platform. In the Aldinga, Port Willunga and Aldinga Beach area's hosts can earn up to $1152 a month by turning vacant space into souces of income. And our Parkhound drivers are eager to rent these and many other parking options at low rates of $120.00 a month. The Parkhound system allows for short- or long-term parking needs, offering every driver in Aldinga a cheaper parking option from now on.
The creative approach to solving Aldinga parking and parking all over Australia has earned us awards, but the best reward is when our clients say '…would recommend…'. And now we recommend you start searching for parking Aldinga hosts are advertising to find your or other affordable option close to your office. You may find one situated close to for $120.00 or even less. And hosts, you can use the Parkhound app and upload your details in only five minutes. It's easy!
Thank you, we have received you request.
x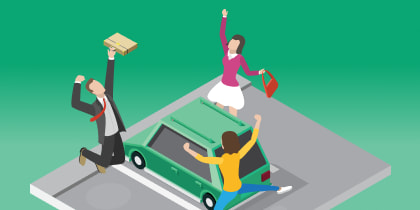 Still need cheap parking?
Get parking up to 50% cheaper by using Parkhound.
Signup to get notified as new parking spaces open up in Aldinga.