There are no spaces available in Port Willunga.
Try expanding your search or request a space in Port Willunga and let other members know you need parking in this area.
Notify me when a new car park is listed in Port Willunga
Home
Port Willunga Parking
Parking Port Willunga
How much time and money did you waste this past month looking for affordable Port Willunga parking? The fact is many Port Willunga, Aldinga Beach and drivers have to circle the block before finding open parking near their offices; especially if you want one that comes at a decent price. Or perhaps you need Port Willunga parking that's close to home because your apartment doesn't have a carport. For all these scenarios you can turn to Parkhound and find a Port Willunga parking solution for only $120.00per month. It could be a in exactly the area of Port Willunga or Aldinga Beach where you need parking. There are 0 options to pick from at the moment. Simply browse, book, pay and use.
Parkhound simply started facilitating an underutilized resource that already existed. Many Port Willunga and Aldinga Beach homeowners have space they don't use in the form of garages or perhaps underground parking spots. We connect these spaces to drivers searching for Port Willunga parking. These and are marketed on Parkhound by hosts, some only costing $120.00. You can even book per hour or organise long term Port Willunga parking. For offering parking Port Willunga hosts can earn $1152 a month which makes for welcome additional income. Parkhound has transformed SA drivers' routines and helped hosts pay off bills or plan a holiday.
Now, all you have to do to become part of this Parkhound platform is visit the website or you can try out our state-of-the-art app. Port Willunga hosts can add a listing in just five minutes and to find parking Port Willunga drivers simply browse and compare. Clear descriptions and images help you identify the best parking in Port Willunga and Aldinga Beach area that matches your requirements. Look at safety features and rates to pick your best option. Parkhound assists with contracts, payments and advice so Port Willunga users enjoy a streamlined experience, paying as little as $120.00. Long- and short-term options in Port Willunga are available, so what do you need today?
Thank you, we have received you request.
x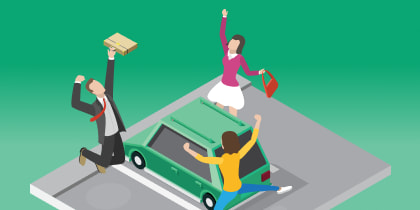 Still need cheap parking?
Get parking up to 50% cheaper by using Parkhound.
Signup to get notified as new parking spaces open up in Port Willunga.