Couldn't find your ideal parking space in St Leonards?
Request a space in St Leonards and let other members know you are looking for parking in this area.
Notify me when a new car park is listed in St Leonards
Points of interest:
There are no landmarks nearby
Popular Parking Locations
St Kilda Parking Prahran Parking South Yarra Parking Hawthorn Parking South Melbourne Parking Richmond Parking Adelaide Parking North Sydney Parking Parramatta Parking Perth Parking Pyrmont Parking Surry Hills Parking
---
Cheap parking spaces in St Leonards for rent
Parkhound has 4 cheap and secure car parks available for rent in central St Leonards. You can select to rent undercover, outdoor, garage, driveway, overnight and secure parking spaces for your car right now. The average hourly parking price in St Leonards is $1.20, the average daily parking price is $12.34, and the average weekly parking price is $79.64. For the cheapest and best central St Leonards parking we recommend selecting from the list above, viewing the car park details and booking a long term or short term parking space by selecting the dates you need or you can find out more about how it works.
---
Do you have a spare car park that you could lease?
There are plenty of drivers looking for cheap and secure parking in central St Leonards. You could earn over $4,141.28 a year from renting out your parking space overnight, long term or short term. It is a great way to make money in St Leonards for nothing and help out your local St Leonards community by helping a mate get to where they need to be easier. Parkhound takes care of all the hassle including contracts and payments. So why don't you lease out your St Leonards driveway, garage, car port or parking space today; Its easy, free and takes less than two minutes, Lease my space.
Parking St Leonards
What is one of the most prominent challenges facing St Leonards locals these days? Finding a car space for rent in the right area but also at the right price. And let's face it: there's a similar problem all over TAS. You either pay too much, your St Leonards parking is far from your destination or you simply don't find a space on near the office. If this sounds familiar, keep reading, because Parkhound has the solution you're looking for. At $327.00 a month for long term parking you can rent one of the 4 spots St Leonards locals can access. Parkhound parking can be found across town, so wherever you need to go in St Leonards, parking may be available right there.
On Parkhound you'll be one of two groups: either a driver looking for St Leonards parking, or a host who has empty space available. This can be a garage or carports. Hosts get the privilege of advertising for free on Parkhound, earning about in the St Leonards, Naremburn and Crows Nest area. Next, drivers can browse the options to reserve one for personal use. And they all come cheap starting at $79.64 per week for parking St Leonards hosts are advertising near . Rates are lower than using traditional vendors for St Leonards parking, so why use any other parking option ever again?
If you're ready to start, simply download the Parkhound app to start browsing for parking St Leonards hosts are advertising. If you want to be a host for St Leonards parking, add your parking's features and a few images within minutes. The same can be done on our website, with a user friendly process. Parkhound supplies contracts, advice and online payment options, streamlining St Leonards parking for all users. And remember, your next parking can cost you only $79.64 per week. Our awards and 5-star reviews prove we're the Number 1 parking method to use in Australia. Talk to our team about your St Leonards parking needs or use our FAQ section if you have any more questions.
Thank you, we have received you request.
x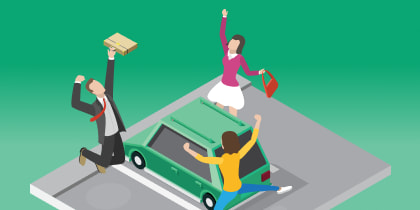 Still need cheap parking?
Get parking up to 50% cheaper by using Parkhound.
Signup to get notified as new parking spaces open up in St Leonards.