There are no spaces available in Inman Valley.
Try expanding your search or request a space in Inman Valley and let other members know you need parking in this area.
Notify me when a new car park is listed in Inman Valley
Parking Inman Valley
You love driving, but you hate the parking part, right? For many drivers in Inman Valley parking is the one thing that may keep them from making that trip to the store. It's simply too difficult to get a convenient parking space, that comes at affordable rates. At Parkhound we understand the frustration and we invite drivers looking for parking Inman Valley based, to try a new way: the Parkhound way. You can find Inman Valley parking or in neighbouring for impressive rates of $120.00 a month. And with 0 available, you're sure to find one that suits your preferences.
The Parkhound system is based on helping two groups of people in Inman Valley to network: drivers and hosts. On the Parkhound platform hosts can market their available spaces such as or . By renting out their parking, Inman Valley hosts can earn $1152 as additional income. Drivers in Inman Valley and can make use of these spaces for cheap rates as low as $120.00. It's helping consumers across SA and Australia to manage their budgets more effectively and helps avoid wasting time looking for parking.
The creative approach to solving Inman Valley parking and parking all over Australia has earned us awards, but the best reward is when our clients say '…would recommend…'. And now we recommend you start searching for parking Inman Valley hosts are advertising to find your or other affordable option close to your office. You may find one situated close to for $120.00 or even less. And hosts, you can use the Parkhound app and upload your details in only five minutes. It's easy!
Thank you, we have received you request.
x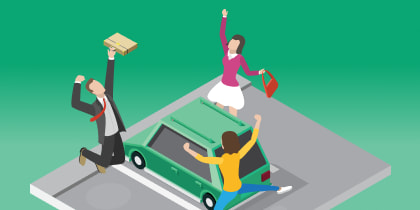 Still need cheap parking?
Get parking up to 50% cheaper by using Parkhound.
Signup to get notified as new parking spaces open up in Inman Valley.