Couldn't find your ideal parking space in Wynn Vale?
Request a space in Wynn Vale and let other members know you are looking for parking in this area.
Notify me when a new car park is listed in Wynn Vale
Hotels/Accommodation:
There is no accomodation nearby
Popular Parking Locations
Adelaide Parking Craigieburn Parking Kensington Parking West Melbourne Parking Port Melbourne Parking North Melbourne Parking North Sydney Parking Parramatta Parking Perth Parking Pyrmont Parking St Kilda Parking Surry Hills Parking
---
Cheap parking spaces in Wynn Vale for rent
Parkhound has 3 cheap and secure car parks available for rent in central Wynn Vale. You can select to rent undercover, outdoor, garage, driveway, overnight and secure parking spaces for your car right now. The average hourly parking price in Wynn Vale is $1.20, the average daily parking price is $7.23, and the average weekly parking price is $50.60. For the cheapest and best central Wynn Vale parking we recommend selecting from the list above, viewing the car park details and booking a long term or short term parking space by selecting the dates you need or you can find out more about how it works.
---
Do you have a spare car park that you could lease?
There are plenty of drivers looking for cheap and secure parking in central Wynn Vale. You could earn over $2,631.20 a year from renting out your parking space overnight, long term or short term. It is a great way to make money in Wynn Vale for nothing and help out your local Wynn Vale community by helping a mate get to where they need to be easier. Parkhound takes care of all the hassle including contracts and payments. So why don't you lease out your Wynn Vale driveway, garage, car port or parking space today; Its easy, free and takes less than two minutes, Lease my space.
Parking Wynn Vale
Would you grab hold of solutions for everyday challenges that face you in Wynn Vale to make your life easier? Of course you would and one of the biggest challenges of the 21st century all across SA and Australia is parking. To find vacant spaces near your apartment is usually difficult and when you book a car space for rent, Wynn Vale, Modbury Heights and Gulfview Heights rates are high. That's why you need Parkhound where drivers find parking Wynn Vale based easily and at affordable rates such as $217.60. With 3 in the Wynn Vale area alone, some close to and , your parking problems have come to an end.
Parkhound advertises hosts' parking Wynn Vale drivers can book, on an user friendly platform. In the Wynn Vale, Modbury Heights and Gulfview Heights area's hosts can earn up to $175 a month by turning vacant space into revenue. And our Parkhound drivers are eager to rent these and many other parking options at low rates of $217.60 a month. The Parkhound system accommodates short- or long-term parking needs, offering every driver in Wynn Vale a cheaper parking option from now on.
So, start the process of finding your next parking by using the Parkhound website. Or download the app to find parking Wynn Vale, via your mobile device. Compare listings and pick the driveway closest to your destination. Send a booking request and secure it for your private use, some for as little as $50.60. Parkhound assists drivers across SA and Australia by managing payment and all the finer details to create a seamless process. If you live in Wynn Vale parking doesn't have to be a problem any longer!
Thank you, we have received you request.
x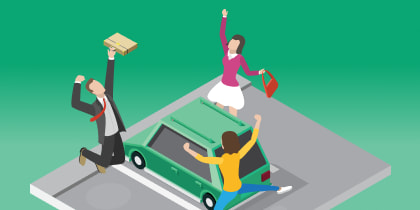 Still need cheap parking?
Get parking up to 50% cheaper by using Parkhound.
Signup to get notified as new parking spaces open up in Wynn Vale.