Couldn't find your ideal parking space in Rossmore?
Request a space in Rossmore and let other members know you are looking for parking in this area.

Couldn't find what you were looking for? Get notified of new spaces in Rossmore

Thanks, all done! We'll send an email to when new spaces are listed in Rossmore.

Have a question or need help? Contact us
Parking Rossmore
It's a common scenario across NSW and Australia: drivers wasting minutes and fuel each day to find the right parking space. Whether it's going home or driving to the beach, parking is hard to come by in Rossmore. And costs are high when renting from commercial parking vendors in Rossmore, or . What if we told you there are 3 affordable options waiting for you in the Rossmore area? You can reserve them for your own use, and you may only have to pay $440.00. That's what Parkhound does for you: providing parking Rossmore drivers find affordable and useful, even close to the CBD and .
The Parkhound concept is easy. A driver can look for parking Rossmore hosts are advertising and reserve it for their personal use. These parking spots are advertised by locals that have vacant space they're not using themselves. Now you as a driver can rent for low rates, such as $102.33. Yes, both long- and short- term contracts are available, so only pay for what you need in Rossmore. And don't forget to join if you're the lucky person with open garages or car ports that can earn you some money. Hosts can earn $352 if they're in the right area near or . and are also very popular locations, with many locals searching for parking in these areas.
We made the Parkhound platform user friendly and even designed an app to help you look for parking Rossmore, and when you're not near your computer. Our quality service that includes contracts, payment processing and giving advice have earned us 'Excellent' and 5-star reviews. Have peace of mind that your Rossmore parking is waiting for you, instead of stressing each day about sitting in traffic or being late for a meeting near . Parkhound saves you time & effort and you may only have to pay $102.33 a week for your new reserved spot. For some that could be almost half the price you're spending on Rossmore parking now. And that's why Parkhound is a hit in Australia.
Thank you, we have received you request.
x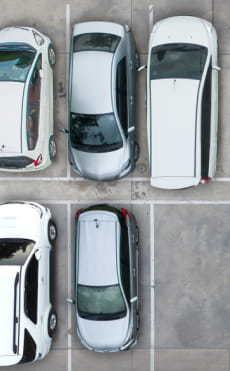 Still need cheap parking?
Save up to 50% on parking by using Parkhound
Signup to get notified when new spaces open up in Rossmore.
Thanks
All done!
We'll send you an email to
when new spaces are listed in Rossmore