Couldn't find what you were looking for? Get notified of new spaces in North Balgowlah

Thanks, all done! We'll send an email to when new spaces are listed in North Balgowlah.

Have a question or need help? Contact us
Parking North Balgowlah
Allow us to tell you how to solve one of the biggest problems in NSW at the moment. Here's the scenario: you drive to your office in North Balgowlah and when you get close you realise there's not one affordable car space to park in. That means you'll pay high rates or you'll circle the block waiting for someone to vacate a space. How often has that happened to you in North Balgowlah, Manly Vale or Balgowlah? The good news is that there are 9 in the North Balgowlah area, waiting to be reserved for your personal use. And they come with affordable price tags, such as $443.88. Finding North Balgowlah parking is now easier and more affordable, all thanks to Parkhound.
Parkhound is swiftly becoming a favourite option for finding North Balgowlah parking at low prices such as $443.88 a month. And the same is happening all over NSW, giving Australia drivers a effective way to manage their time and budgets. You can rent a driveway from North Balgowlah hosts who don't use the spaces themselves. The North Balgowlah parking will be reserved for your own use, so you won't have to waste time looking for vacant spots ever again. The North Balgowlah parking options are all advertised on our platform and drivers simply contact parking hosts via Parkhound. The complete booking is facilitated on our platform. And North Balgowlah hosts, you're welcome to join too and earn $356 a month as a new income stream.
So, will you take part in one of the best solutions for parking North Balgowlah drivers have come across? Because of the innovative infrastructure of the platform, Parkhound has become the No. 1 Marketplace in Australia and there's even an app to download. Then simply type in that you're looking for North Balgowlah parking and browse through the listings that often come at only $105.24. Hosts are eager to assist since they earn additional revenue of up to $4262. Our customers say '…choosing a parking space…too easy…'. Isn't that how simple life should be when driving around North Balgowlah? Join Parkhound and experience it for yourself.
Thank you, we have received you request.
x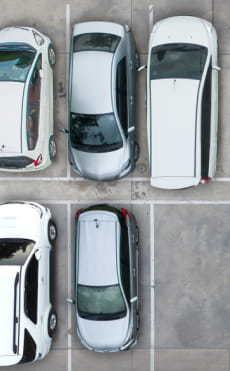 Still need cheap parking?
Save up to 50% on parking by using Parkhound
Signup to get notified when new spaces open up in North Balgowlah.
Thanks
All done!
We'll send you an email to
when new spaces are listed in North Balgowlah