Couldn't find your ideal parking space in Lancelin?
Request a space in Lancelin and let other members know you are looking for parking in this area.
Notify me when a new car park is listed in Lancelin
Points of interest:
There are no landmarks nearby
Hotels/Accommodation:
There is no accomodation nearby
Parking Lancelin
Allow us to tell you how to solve one of the biggest problems in WA at the moment. Here's the scenario: you drive to your office in Lancelin and when you get close you realise there's not one affordable car space to park in. That means you'll pay high rates or you'll circle the block waiting for someone to vacate a space. How often has that happened to you in Lancelin, Baldivis or ? The good news is that there are 3 in the Lancelin area, waiting to be reserved for your personal use. And they come with affordable price tags, such as $320.00. Finding Lancelin parking is now easier and more affordable, all thanks to Parkhound.
The Parkhound team managed to create a network where drivers and parking hosts meet. Hosts are from all over WA and the country, advertising unused spaces such as garages and car ports. Hosts are flexible with their contract stipulations, so you can pay $74.41 a week for short term parking or confirm a long-term agreement for Lancelin parking close to home or your office. Need a space every day near the station? Simply browse Lancelin parking, pick yours and reserve it. Hosts will respond quickly since they're eager to earn an additional income, even as much as $256 a month.
When you try out Parkhound for the first time, you'll see our search bar where you can quickly start searching for parking Lancelin or Baldivis has available. Whether you want to park near the store or you need safe parking near your home, there are options for you. With hosts earning as much as $3072 in Lancelin Parkhound attracts many listings across Australia! Compare your options and pick the or garden suited to your security preferences & budget. With rates such as $74.41, there's a more affordable Lancelin parking out there waiting to be discovered!
Thank you, we have received you request.
x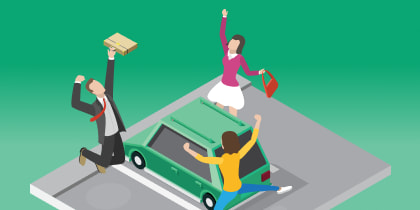 Still need cheap parking?
Get parking up to 50% cheaper by using Parkhound.
Signup to get notified as new parking spaces open up in Lancelin.