Couldn't find your ideal parking space in Houston?
Request a space in Houston and let other members know you are looking for parking in this area.

Couldn't find what you were looking for? Get notified of new spaces in Houston

Thanks, all done! We'll send an email to when new spaces are listed in Houston.

Have a question or need help? Contact us
Parking Houston
Are you going to keep on trying to find car space for rent the old way, or try the new, innovative method many Houston locals are enjoying? You know that when looking for parking Houston vendors often charge expensive rates, especially near and . And usually VIC drivers can't find an available spot when they need it the most. That means being late for work and you're wasting time & fuel. That doesn't have to happen anymore, because there's a new solution to Epping, Lalor and Houston parking that offers you 3 spots in the area. And they're all available at low prices, some only $296.00 a month. For all of this, you simply need to find parking Houston via Parkhound.
The magic behind Parkhound is connecting locals who often search for parking, with hosts who have parking Houston drivers can use. But these spots aren't the expensive parking of commercial vendors. It can be a garage, garden or driveway in Houston that's not being used at the moment. You can rent this for prices as low as $11.17 or even for a few hours. Simply reserve the Epping or Houston parking via Parkhound. Hosts earn up to $237 which is why our platform attracts so many options to pick from in the . Any host with available space in Houston is welcome to join Parkhound!
Now, all you have to do to become part of this Parkhound platform is visit the website or you can try out our state-of-the-art app. Houston hosts can add a listing in just five minutes and to find parking Houston drivers simply browse and compare. Clear descriptions and images help you identify the best parking in Houston and Epping area that matches your requirements. Look at safety features and rates to pick your best option. Parkhound assists with contracts, payments and advice so Houston users enjoy a streamlined experience, paying as little as $70.23. Long- and short-term options in Houston are available, so what do you need today?
Thank you, we have received you request.
x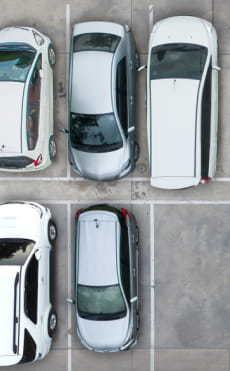 Still need cheap parking?
Save up to 50% on parking by using Parkhound
Signup to get notified when new spaces open up in Houston.
Thanks
All done!
We'll send you an email to
when new spaces are listed in Houston