Couldn't find your ideal parking space in Enoggera?
Request a space in Enoggera and let other members know you are looking for parking in this area.

Couldn't find what you were looking for? Get notified of new spaces in Enoggera

Thanks, all done! We'll send an email to when new spaces are listed in Enoggera.

Have a question or need help? Contact us
Parking Enoggera
Cars are part of our lives in the 21st century but they come with their problems, right? If you're driving in Enoggera trying to find parking near , your office or the station, you're bound to waste time and energy finding an affordable car space for rent. So, let's help you stay on time and destress, thanks to having a confirmed parking space for a price you'll love at only $151.50. That's all possible with Parkhound, the new way to find parking in Enoggera. All over QLD drivers have a less stressful time on the road thanks to Parkhound. In the Enoggera, Gaythorne or Alderley areas you can pick from 4 options that come cheap.
The magic behind Parkhound is connecting locals who often search for parking, with hosts who have parking Enoggera drivers can use. But these spots aren't the expensive parking of commercial vendors. It can be a garage, garden or car port in Enoggera that's not being used at the moment. You can rent this for prices as low as $7.50 or even for a few hours. Simply reserve the Gaythorne or Enoggera parking via Parkhound. Hosts earn up to $122 which is why our platform attracts so many options to pick from in the . Any host with available space in Enoggera is welcome to join Parkhound!
So, start the process of finding your next parking by using the Parkhound website. Or download the app to find parking Enoggera, via your mobile device. Compare listings and pick the driveway closest to your destination. Send a booking request and secure it for your own use, some for as little as $38.37. Parkhound assists drivers across QLD and Australia by managing payment and all the finer details to create a seamless process. If you live in Enoggera parking doesn't have to be a problem any longer!
Thank you, we have received you request.
x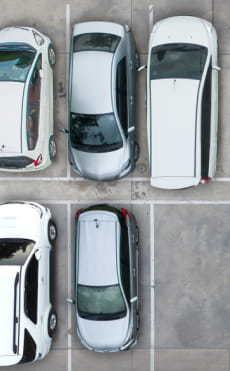 Still need cheap parking?
Save up to 50% on parking by using Parkhound
Signup to get notified when new spaces open up in Enoggera.
Thanks
All done!
We'll send you an email to
when new spaces are listed in Enoggera