Couldn't find what you were looking for? Get notified of new spaces in Cabarita

Thanks, all done! We'll send an email to when new spaces are listed in Cabarita.

Have a question or need help? Contact us
Parking Cabarita
What is the one thing that could ruin a lovely drive to the seaside? Trying to find affordable parking! In many towns in NSW and across the country drivers face it every day. And it's no different in Cabarita. When looking for parking Cabarita and Breakfast Point locals have to pay high rates for parking near or . So, where do you go if you want affordable Cabarita parking on your way to a restaurant? That's when you need Parkhound where drivers can pay $59.70 for quality parking all over town. The car space for rent can be a garage, driveway or carport, exactly where you need it to be and there are 13 in the Cabarita area waiting to be discovered.
The Parkhound idea is possible because friendly Cabarita and Breakfast Point hosts offer drivers the use of their unused space. This can be a car port or any spot large enough to fit a car. Even a garden near your Cabarita office. That can solve the problem with available parking Cabarita drivers face every day. No more wasting time in the morning. For only $13.97 you can have an allocated Cabarita parking to use every day. This can even improve traffic flow in NSW, making Parkhound a must have across Australia. The biggest attractions are the low rates and range of options thanks to the many hosts that join. Hosts can earn up to $200, attracting more people in the Cabarita community all the time.
So, are you ready to join Parkhound and find the assistance for parking Cabarita drivers and many others in Australia are already enjoying? You can save on your parking expenses if you only have to pay $59.70 and you'll save time if you find a spot near your home that works for you. So, start browsing the listings Cabarita parking hosts are advertising. Our other customers mention 'Great service…' and 'Easy to use…', so you know you'll get a helpful method to solve parking problems in the Cabarita and Breakfast Point area. Why wait?
Thank you, we have received you request.
x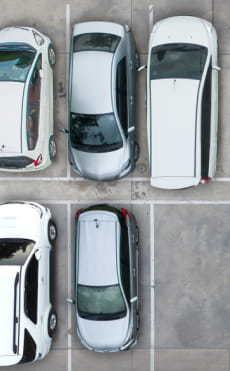 Still need cheap parking?
Save up to 50% on parking by using Parkhound
Signup to get notified when new spaces open up in Cabarita.
Thanks
All done!
We'll send you an email to
when new spaces are listed in Cabarita