Couldn't find your ideal parking space in Burwood East?
Request a space in Burwood East and let other members know you are looking for parking in this area.

Couldn't find what you were looking for? Get notified of new spaces in Burwood East

Thanks, all done! We'll send an email to when new spaces are listed in Burwood East.

Have a question or need help? Contact us
Parking Burwood East
It's a common scenario across VIC and Australia: drivers wasting minutes and fuel each day to find the right parking space. Whether it's going home or driving to the office, parking is hard to come by in Burwood East. And costs are high when renting from commercial parking vendors in Burwood East, Blackburn South or Black Flat. What if we told you there are 8 affordable options waiting for you in the Burwood East area? You can reserve them for your own use, and you may only have to pay $178.22. That's what Parkhound does for you: providing parking Burwood East drivers find affordable and useful, even close to the CBD and .
Parkhound is swiftly becoming a favourite option for finding Burwood East parking at low prices such as $178.22 a month. And the same is happening all over VIC, giving Australia drivers a effective way to manage their time and budgets. You can rent a driveway from Burwood East hosts who don't use the spaces themselves. The Burwood East parking will be reserved for your own use, so you won't have to waste time looking for vacant spots ever again. The Burwood East parking options are all advertised on our platform and drivers simply contact parking hosts via Parkhound. The whole booking is facilitated on our platform. And Burwood East hosts, you're welcome to join too and earn $143 a month as a new income stream.
What are you waiting for? Simply use our website or app to start your booking. Hosts can have their advertised in under 10 minutes and drivers can search on our user-friendly platform to discover the most appropriate listings. What's your focus when looking for Burwood East parking? Whether it's cost, location or security, our variety of Burwood East parking options cater for everyone. And you may only have to pay $43.16 per week, saving consumers big money by avoiding traditional parking fees or tickets. Use the parking solution Australia has fallen in love with and start saving today.
Thank you, we have received you request.
x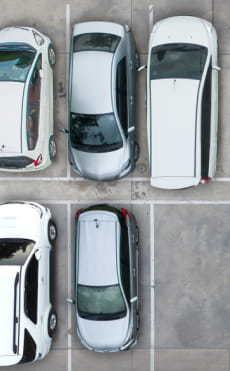 Still need cheap parking?
Save up to 50% on parking by using Parkhound
Signup to get notified when new spaces open up in Burwood East.
Thanks
All done!
We'll send you an email to
when new spaces are listed in Burwood East