Couldn't find your ideal parking space in Blakehurst?
Request a space in Blakehurst and let other members know you are looking for parking in this area.
Notify me when a new car park is listed in Blakehurst
Popular Parking Locations
Wolli Creek Parking Mascot Parking Erskineville Parking Alexandria Parking Newtown Parking Strathfield Parking Adelaide Parking North Sydney Parking Parramatta Parking Perth Parking Pyrmont Parking St Kilda Parking
---
Cheap parking spaces in Blakehurst for rent
Parkhound has 3 cheap and secure car parks available for rent in central Blakehurst. You can select to rent undercover, outdoor, garage, driveway, overnight and secure parking spaces for your car right now. The average hourly parking price in Blakehurst is $1.60, the average daily parking price is $14.21, and the average weekly parking price is $71.26. For the cheapest and best central Blakehurst parking we recommend selecting from the list above, viewing the car park details and booking a long term or short term parking space by selecting the dates you need or you can find out more about how it works.
---
Do you have a spare car park that you could lease?
There are plenty of drivers looking for cheap and secure parking in central Blakehurst. You could earn over $3,705.52 a year from renting out your parking space overnight, long term or short term. It is a great way to make money in Blakehurst for nothing and help out your local Blakehurst community by helping a mate get to where they need to be easier. Parkhound takes care of all the hassle including contracts and payments. So why don't you lease out your Blakehurst driveway, garage, car port or parking space today; Its easy, free and takes less than two minutes, Lease my space.
Parking Blakehurst
It's a common scenario across NSW and Australia: drivers wasting minutes and fuel each day to find the right parking space. Whether it's going home or driving to the store, parking is hard to come by in Blakehurst. And costs are high when renting from commercial parking vendors in Blakehurst, Carss Park or Kogarah Bay. What if we told you there are 3 affordable options waiting for you in the Blakehurst area? You can reserve them for your private use, and you may only have to pay $298.80. That's what Parkhound does for you: providing parking Blakehurst drivers find affordable and useful, even close to the CBD and .
The magic behind Parkhound is connecting locals who often search for parking, with hosts who have parking Blakehurst drivers can use. But these spots aren't the pricey parking of commercial vendors. It can be a garage, garden or car port in Blakehurst that's not being used at the moment. You can rent this for prices as low as $14.21 or even for a few hours. Simply reserve the Carss Park or Blakehurst parking via Parkhound. Hosts earn up to $240 which is why our platform attracts so many options to pick from in the . Any host with available space in Blakehurst is welcome to join Parkhound!
The creative approach to solving Blakehurst parking and parking all over Australia has earned us awards, but the best reward is when our clients say '…would recommend…'. And now we recommend you start searching for parking Blakehurst hosts are advertising to find your or other affordable option close to your home. You may find one situated close to for $71.26 or even less. And hosts, you can use the Parkhound app and upload your details in only five minutes. It's easy!
Thank you, we have received you request.
x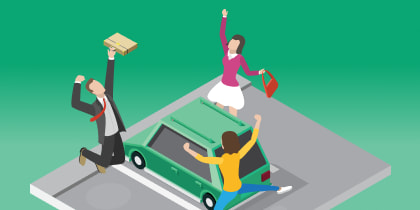 Still need cheap parking?
Get parking up to 50% cheaper by using Parkhound.
Signup to get notified as new parking spaces open up in Blakehurst.