Couldn't find what you were looking for? Get notified of new spaces in Alderley

Thanks, all done! We'll send an email to when new spaces are listed in Alderley.

Have a question or need help? Contact us
Parking Alderley
When you get in your car in Alderley, are you looking forward to the journey? Or are you dreading the mission of finding a parking space when you reach your destination? The lack of affordable parking Alderley drivers have to deal with on a regular basis, affects people's pockets and time management. If you want to park near or you know you're going to pay excessive amounts, right? Then you haven't tried Parkhound yet. Find garages, driveways & car ports across Alderley, Enoggera and Newmarket to use for your next journey. There are 5 options in the area, some with rates as low as $157.20. Ready to do parking differently and get excited about driving in QLD again?
The Parkhound idea is possible because friendly Alderley and Enoggera hosts offer drivers the use of their unused space. This can be a car port or any spot large enough to fit a car. Even a garden near your Alderley office. That can solve the problem with available parking Alderley drivers face every day. No more wasting time in the morning. For only $8.40 you can have an allocated Alderley parking to use every day. This can even improve traffic flow in QLD, making Parkhound a must have across Australia. The biggest advantages are the low rates and range of options thanks to the many hosts that join. Hosts can earn up to $126, attracting more people in the Alderley community all the time.
So, start the process of finding your next parking by using the Parkhound website. Or download the app to find parking Alderley, via your mobile device. Compare listings and pick the garage closest to your destination. Send a booking request and secure it for your private use, some for as little as $42.70. Parkhound assists drivers across QLD and Australia by managing payment and all the finer details to create a seamless process. If you live in Alderley parking doesn't have to be a problem any longer!
Thank you, we have received you request.
x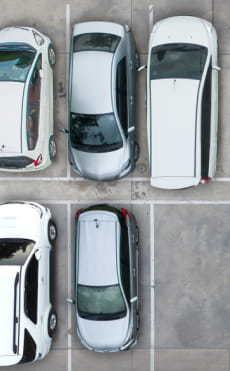 Still need cheap parking?
Save up to 50% on parking by using Parkhound
Signup to get notified when new spaces open up in Alderley.
Thanks
All done!
We'll send you an email to
when new spaces are listed in Alderley