Convenient

Over 50,000 locations Australia-wide

Parkhound is Australia's #1 Marketplace for parking space, with over 100,000 members and over 50,000 conveniently located spaces nation-wide.

Save Money

Up to 50% cheaper than other parking

Offering discounted traditional parking, as well as unused spaces offered by residents, Parkhound drivers can save up to 50% over traditional parking.

Be on Time

Don't waste time looking for parking

Australian drivers spend 40 hours each year circling the block looking for parking. Save time by booking a reserved parking space with Parkhound.

Peace of mind

Backed by our booking guarantee

Be safe in the knowledge that your booking is backed by our money back guarantee and that you're safe from parking fines.
There are no spaces available in Essendon Fields Shopping Centre.
Try expanding your search or request a space in Essendon Fields Shopping Centre and let other members know you need parking in this area.

Couldn't find what you were looking for? Get notified of new spaces in Essendon

Thanks, all done! We'll send an email to when new spaces are listed in Essendon.

Have a question or need help? Contact us
Thank you, we have received you request.
x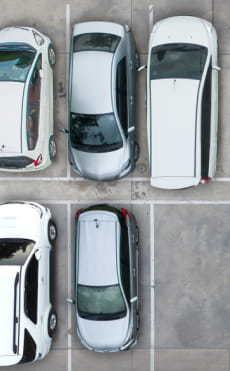 Still need cheap parking?
Save up to 50% on parking by using Parkhound
Signup to get notified when new spaces open up in Essendon Fields Shopping Centre.
Thanks
All done!
We'll send you an email to
when new spaces are listed in Essendon Fields Shopping Centre