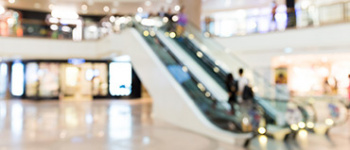 More Parking Options near Westfield Doncaster, Doncaster VIC, Australia
Value for money

4 out of 5

Location

4 out of 5

Ease of access

4 out of 5

Handover

4 out of 5
Yoke
Westfield Doncaster is a shopping centre established in 1969. It features shops for men and women's fashion, family and kids, technology, home, fresh food, sports, and leisure. Recent arrivals in the shopping mall include Big W discount department store, Coles and Woolworths Supermarkets, and the Village Cinemas. Store hours are from 9am to 5:30pm, Mondays to Fridays; 10am to 6pm on Saturdays; and 10am to 5pm on Sundays. Westfield Doncaster parking consists of indoor and outdoor parking lots within its premises and nearby areas.
Location and transport
Westfield Doncaster is at 619 Doncaster Rd and Williamson Rd, southeast of the airport and east of Melbourne central business district. Nearby suburbs are Doncaster East, Box Hill North, and Balwyn North.
Public transports include buses and trains. By bus, take 903 at Frank St; 282, 293, 295, 902, 907 at Doncaster Junction, Manningham Civic Centre; and 207, 281, 304, and 305 at Doncaster SC, Hanke Rd. By train, take 59 at Balwyn Rd and Doncaster Rd; and 48 at Dight Avenue and Doncaster Rd.
Parking options for visitors (Short-term)
If you visit for a day or less than week, you may prefer short-term parking. For extra security, you may choose an outdoor parking with CCTV, lighting, and remote access. Westfield Doncaster parking provides indoor lot and undercover parking, whilst others offer assisted transfers and disabled people's access.
Parking options offered to staff (long-term)
If you are working as a staff or supplier at Westfield Doncaster, you may opt for a longer-term parking to reduce your parking expenses. For the best security, choose undercover, indoor lot, and lock-up garage with amenities such as CCTV, lighting, remote access and security patrol.
How Parkhound can help
Compared to the other existing car parks in the area, Parkhound offers more affordable prices for both short-term and long-term parking near Westfield Doncaster. In comparison to commercial car parks in the area, Parkhound spaces can be up to 50% cheaper.
Parkhound can help you find the ideal parking lot with over 10,000 parking locations available. The app has direct contact with space owners. The site can also help you monetise your space. Book and secure your parking space near Westfield Doncaster via Parkhound.
Parking at Westfield Doncaster, Doncaster VIC, Australia:
More Parking Options near Westfield Doncaster, Doncaster VIC, Australia