Couldn't find your ideal parking space in Robina Town Centre?
Request a space in Robina Town Centre and let other members know you are looking for parking in this area.
Notify me when a new car park is listed in Robina Town Centre
Home
Robina Town Centre Parking
Points of interest:
There are no landmarks nearby
Parking Robina Town Centre
What is the one thing that could ruin a lovely drive to the seaside? Trying to find affordable parking! In many towns in QLD and across the country drivers face it every day. And it's no different in Robina Town Centre. When looking for parking Robina Town Centre and Margate locals have to pay high rates for parking near or . So, where do you go if you want affordable Robina Town Centre parking on your way to a restaurant? That's when you need Parkhound where drivers can pay $36.88 for quality parking all over town. The car space for rent can be a garage, driveway or carport, exactly where you need it to be and there are 3 in the Robina Town Centre area waiting to be discovered.
The magic behind Parkhound is connecting locals who often search for parking, with hosts who have parking Robina Town Centre drivers can use. But these spots aren't the pricey parking of commercial vendors. It can be a garage, garden or covered parking in Robina Town Centre that's not being used at the moment. You can rent this for prices as low as $84.53 or even for a few hours. Simply reserve the Margate or Robina Town Centre parking via Parkhound. Hosts earn up to $119 which is why our platform attracts so many options to pick from in the . Any host with available space in Robina Town Centre is welcome to join Parkhound!
We invite you to start enjoying the Parkhound service to find parking in Robina Town Centre or to start earning. Upload a new Robina Town Centre or Margate listing within minutes, using the website or app. For popular listings near you may receive $1421 as income over the next 12 months. Drivers can view, pick and send booking requests for Robina Town Centre parking that is often available at only $36.88 a week or even less. Everything happens on the Parkhound platform and we'll provide guidance with payments and communication. For parking, Robina Town Centre drivers have no easier option, which is why customers comment with 5-star reviews and '…easy to use, would recommend.' Will you join the 1000s of Australians who are already using Parkhound?
Thank you, we have received you request.
x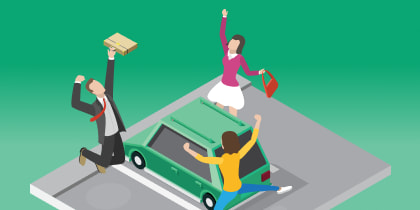 Still need cheap parking?
Get parking up to 50% cheaper by using Parkhound.
Signup to get notified as new parking spaces open up in Robina Town Centre.