There are no spaces available in Port Elliot.
Try expanding your search or request a space in Port Elliot and let other members know you need parking in this area.
Notify me when a new car park is listed in Port Elliot
Parking Port Elliot
The joys of driving: enjoying the view, feeling the wind in your hair and being on time. But to everything there's usually a downside and for driving, it's finding parking. SA drivers often don't find this near their destinations. Is there a way to enjoy affordable parking for rent whether you need it for an hour, a day or a month? In the Port Elliot and area you CAN find one of 0 cheap parking options & reserve it for your personal use. It's done via Parkhound where hosts with vacant spaces market their spots that you can use to park your car. Some are priced at $120.00 so you can see it's the budget friendly parking option Australia has been looking for.
Across Australia there is a need for more cheap parking Port Elliot and all other drivers can use. Parkhound simply made it a reality by inviting landlords to advertise their vacant spaces. These can be or any other area that's big enough & accessible to use as Port Elliot parking. These parking options can be reserved for $120.00 or you can opt for a long-term contract. And many new hosts are joining the network because who wouldn't want to earn $1152 as extra income next month? So, the that can become your perfect Port Elliot parking solution may already be listed on Parkhound.
So, start the process of finding your next parking by using the Parkhound website. Or download the app to find parking Port Elliot, via your mobile device. Compare listings and pick the car port closest to your destination. Send a booking request and secure it for your own use, some for as little as $120.00. Parkhound assists drivers across SA and Australia by managing payment and all the finer details to create a seamless process. If you live in Port Elliot parking doesn't have to be a problem any longer!
Thank you, we have received you request.
x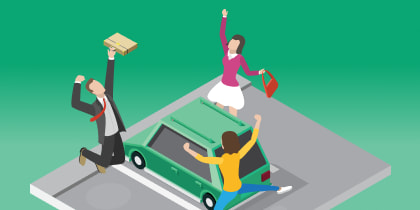 Still need cheap parking?
Get parking up to 50% cheaper by using Parkhound.
Signup to get notified as new parking spaces open up in Port Elliot.