Couldn't find your ideal parking space in Howden?
Request a space in Howden and let other members know you are looking for parking in this area.

Couldn't find what you were looking for? Get notified of new spaces in Howden

Thanks, all done! We'll send an email to when new spaces are listed in Howden.

Have a question or need help? Contact us
Parking Howden
What gets to you the most during your routine in Howden? For many locals it's finding car space for rent that won't break their budgets. Or simply, to find open parking when they need it. Whether it's going to the store, the lack of affordable parking Howden drivers face each day is taking its toll. And it's a pressing problem across TAS. Now there's a solution that will only cost you around $208.37 to have reserved parking whenever you need it in the Howden or Tinderbox region. And there are already 0 options, with more being added daily. It's all thanks to Parkhound, the modern parking solution that's solving Australia traffic challenges every day.
The Parkhound system is based on helping two groups of people in Howden to network: drivers and hosts. On the Parkhound platform hosts can market their available spaces such as or . By renting out their parking, Howden hosts can earn $2001 as additional income. Drivers in Howden and Tinderbox can make use of these spaces for cheap rates as low as $208.37. It's helping consumers across TAS and Australia to manage their budgets more effectively and helps avoid wasting time looking for parking.
We invite you to start enjoying the Parkhound service to find parking in Howden or to start earning. Upload a new Howden or Tinderbox listing within minutes, using the website or app. For popular listings near you may receive $2001 as income over the next 12 months. Drivers can view, pick and submit booking requests for Howden parking that is often available at only $48.46 a week or even less. Everything happens on the Parkhound platform and we'll provide guidance with payments and communication. For parking, Howden drivers have no easier option, which is why customers comment with 5-star reviews and '…easy to use, would recommend.' Will you join the 1000s of Australians who are already using Parkhound?
Thank you, we have received you request.
x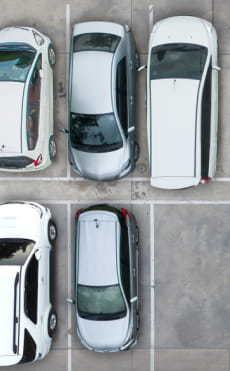 Still need cheap parking?
Save up to 50% on parking by using Parkhound
Signup to get notified when new spaces open up in Howden.
Thanks
All done!
We'll send you an email to
when new spaces are listed in Howden