Couldn't find your ideal parking space in Flinders Park?
Request a space in Flinders Park and let other members know you are looking for parking in this area.
Notify me when a new car park is listed in Flinders Park
Home
Flinders Park Parking
Points of interest:
There are no landmarks nearby
Parking Flinders Park
What is one of the most prominent challenges facing Flinders Park locals these days? Finding a car space for rent in the right area but also at the right price. And let's face it: there's a similar problem all over SA. You either pay too much, your Flinders Park parking is far from your destination or you simply don't find a space on near the office. If this sounds familiar, keep reading, because Parkhound has the resources you're looking for. At $304.00 a month for long term parking you can rent one of the 3 spots Flinders Park locals can access. Parkhound parking can be found all over town, so wherever you need to go in Flinders Park, parking may be available right there.
Parkhound simply started facilitating an underutilized resource that already existed. Many Flinders Park and Beverley homeowners have space they don't use in the form of garages or perhaps driveways. We connect these spaces to drivers searching for Flinders Park parking. These and are showcased on Parkhound by hosts, some only costing $76.00. You can even book per hour or organise long term Flinders Park parking. For offering parking Flinders Park hosts can earn $244 a month which makes for welcome additional income. Parkhound has transformed SA drivers' routines and helped hosts pay off bills or plan a holiday.
If Parkhound sounds like the solution for parking Flinders Park locals have been hoping for, you're right. And it's time you join: simply log on and vet the available spaces. Clear descriptions and images of available on parking spots in Flinders Park and Allenby Gardens, making it easy to identify the ideal parking option for you. Then simply book with the host via Parkhound to get parking. Solve your Flinders Park parking woes for as little as $76.00. Drivers in Australia save as much as 50% compared to traditional parking and Parkhound is such a convenient system. Isn't it time you save too?
Thank you, we have received you request.
x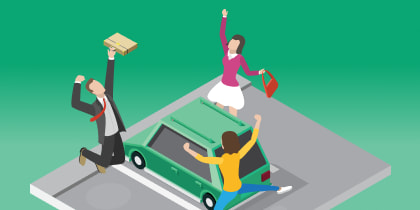 Still need cheap parking?
Get parking up to 50% cheaper by using Parkhound.
Signup to get notified as new parking spaces open up in Flinders Park.