Couldn't find your ideal parking space in Kangarilla?
Request a space in Kangarilla and let other members know you are looking for parking in this area.
Notify me when a new car park is listed in Kangarilla
Parking Kangarilla
Cars are part of our lives in the 21st century but they come with their problems, right? If you're driving in Kangarilla trying to find parking near , your office or the station, you're bound to waste time and energy finding an affordable car space for rent. So, let's help you stay on time and destress, thanks to having a booked parking space for a price you'll love at only $424.80. That's all possible with Parkhound, the new way to find parking in Kangarilla. All over SA drivers lose less time out of their days thanks to Parkhound. In the Kangarilla, Yaroona or Bakers Gully areas you can pick from 0 options that come cheap.
The Parkhound system is based on helping two groups of people in Kangarilla to network: drivers and hosts. On the Parkhound platform hosts can advertise their available spaces such as or . By renting out their parking, Kangarilla hosts can earn $4079 as additional income. Drivers in Kangarilla and Yaroona can make use of these spaces for cheap rates as low as $424.80. It's helping consumers across SA and Australia to manage their budgets more effectively and helps avoid wasting time looking for parking.
So, will you take part in one of the best solutions for parking Kangarilla drivers have come across? Because of the innovative infrastructure of the platform, Parkhound has become the No. 1 Marketplace in Australia and there's even an app to download. Then simply type in that you're looking for Kangarilla parking and browse through the listings that often come at only $424.80. Hosts are eager to assist since they earn additional revenue of up to $4079. Our users say '…choosing a parking space…too easy…'. Isn't that how simple life should be when driving around Kangarilla? Join Parkhound and experience it for yourself.
Thank you, we have received you request.
x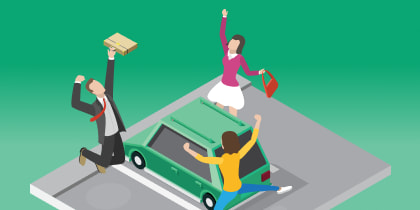 Still need cheap parking?
Get parking up to 50% cheaper by using Parkhound.
Signup to get notified as new parking spaces open up in Kangarilla.