Convenient

Over 50,000 locations Australia-wide

Parkhound is Australia's #1 Marketplace for parking space, with over 100,000 members and over 50,000 conveniently located spaces nation-wide.

Save Money

Up to 50% cheaper than other parking

Offering discounted traditional parking, as well as unused spaces offered by residents, Parkhound drivers can save up to 50% over traditional parking.

Be on Time

Don't waste time looking for parking

Australian drivers spend 40 hours each year circling the block looking for parking. Save time by booking a reserved parking space with Parkhound.

Peace of mind

Backed by our booking guarantee

Be safe in the knowledge that your booking is backed by our money back guarantee and that you're safe from parking fines.
Couldn't find your ideal parking space in Central Park?
Request a space in Central Park and let other members know you are looking for parking in this area.

Couldn't find what you were looking for? Get notified of new spaces in Central Park

Thanks, all done! We'll send an email to when new spaces are listed in Central Park.

Have a question or need help? Contact us
Parking Central Park
Owning a car in Central Park is a treat, helping you get to all the amenities near and . But you also know what's waiting for you once you get there. To find parking, VIC drivers often have to drive around the block twice. Is there a solution for Central Park parking? There is if drivers start using Parkhound, like many others in VIC are doing. Instead of wasting time, simply book a car space for rent for your exclusive use. On Parkhound, Central Park, Chippendale and Chinatown drivers can enjoy having their own spot for as little as $148.91. We have 3 spaces in the Central Park area now and one of them could be perfect for your use.
The Parkhound idea is possible because friendly Central Park and Chippendale hosts offer drivers the use of their unused space. This can be a car port or any spot large enough to fit a car. Even a garden near your Central Park office. That can solve the problem with available parking Central Park drivers face every day. No more wasting time in the morning. For only $7.28 you can have an allocated Central Park parking to use every day. This can even improve traffic flow in VIC, making Parkhound a must have across Australia. The biggest benefits are the low rates and range of options thanks to the many hosts that join. Hosts can earn up to $120, attracting more people in the Central Park community all the time.
If you want to get started with Parkhound as a host or a driver in Central Park, simply log on and follow the easy guidelines. Our FAQ pages will answer all your questions about finding parking Central Park locals can use. Hosts can upload a new listing in as little as 10 minutes and start earning up to $1430. Once a driver has found the perfect parking Central Park hosts have on offer, Parkhound will assist with payment processes and more. It's what Central Park, Chippendale and Chinatown have been waiting for and it may cost only $36.38; so join now.
Thank you, we have received you request.
x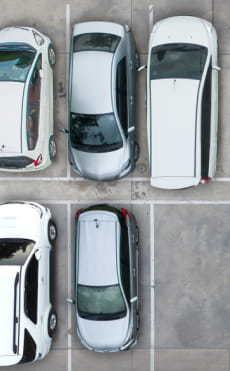 Still need cheap parking?
Save up to 50% on parking by using Parkhound
Signup to get notified when new spaces open up in Central Park.
Thanks
All done!
We'll send you an email to
when new spaces are listed in Central Park