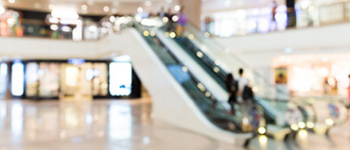 Westfield Chermside is one of the busiest shopping centres in Australia. They've also got one of the most extensive parking systems, with 11 car parks connected to the shopping centre. The White Car Park (Hamilton Road entrance) is near the Cinema and the Gold Car Park (Hamilton Road entrance) is near Coles and the Australia Post. The Pink Car Park (basement, Hamilton Road entrance) is near Target and K-Mart; the Lime Car Park (Banfield Street entrance) is near Woolworths and David Jones and the Orange Car Park (Hamilton Road entrance) is near Coles and Fernwood Women's Health Clubs-Mezzanine
But, despite the effort to improve parking, things can still get a little bit confusing. So, let's break down all the Westfield Chermside parking options so that you can get to what's important: shopping!
Parking for Visitors
On the one hand, Westfield Chermside parking was built with the shopper in mind. It is estimated that Westfield Chermside Shopping Mall accommodates more than 15 million visitors per year. This is an astounding number of customers; and thus, parking spaces are needed.
Because there are so many different car parks on site, you probably won't spend too much time searching for a spot. They also offer the first 3 hours free. The rate increases by $3 dollars until you reach seven hours of parking. More than seven hours of parking will cost you $35. Make sure to keep an eye on mall promos that will give you discounted parking rates. For example, spending $200 or more at the mall will give you free parking for an entire day. There are also disability parking spots. In addition, you will automatically have free parking if you park at the shopping centre between 5:30 pm and 6am. Perfect hours for your dinner and movie dates!
Westfield Chermside also offers the ticketless parking option. With the innovative technology of plate number recognition, you no longer have to collect a ticket or pay the fees at a paying station. You just need to register the details of your car at parkingwestfield.com.au, and you can drive in and out of the shopping centre's parking area without the need to stop at any ticket or paying stations.
The downside with so many separate car parks, though, is that things get confusing, fast. Visitors have complained about not being able to find their cars after a few hours of shopping, and then having to pay fees just because they got lost.
There's also the issue of the rate breakdown. The first 3 hours are free, but this is a huge shopping centre. If you want to have an afternoon of shopping, a meal, and the movies, you can easily exceed the 3 hour mark. The rate could reach $36 for the day if you're not careful.
Alternatives to Westfield Chermside Parking
To avoid the hassle of Westfield Chermside parking altogether, Parkhound is the solution you need. You'll pay a fraction of the price you would pay at the shopping centre, and your car will be safe. We have a new app that allows you to rent parking spaces from private owners; choose the parking spot most convenient for you; and book and pay for it in advance.
Getting started is easy. You simply make a profile on the Parkhound website and look for parking in Chermside. You can narrow your search with filters for price, proximity to the shopping centre, and the type of parking space that you're looking for - garage, driveway, covered parking, etc. You can also add special features for security, like 24 hour surveillance or CCTV.
When you see a spot that looks perfect for you, you can chat with the Host or go right along with a request to book. They'll accept your request and you can coordinate from there!
With Parkhound, you don't have to worry about holding onto any tickets or paying your fee in cash. All payments go through our site. Plus, payments aren't calculated hourly, so you won't be rushing through your shopping experience because you're worried that the price is going to go up. Just pay the low price for the day and shop in peace.
Speaking of price, you'll be so relieved to see how Parkhound compares to Westfield Chermside parking. You can find parking spots in Chermside, Chermside West, and Chermside South for under $10 a day.
Parkhound is great for Westfield Chermside staff members, too!
Staff members, even though they have access to some free parking at the 4th level of the car park, can appreciate the perks of Parkhound. One of the biggest benefits, for instance, is convenience. Getting in and out of Westfield Chermside parking can be tedious, which is stressful if you're just trying to get to your shift on time. With Parkhound, you don't have to wait in line to enter the car park or drive around looking for a spot.
Plus, it's a good idea to be off-site when the shopping centre is closing and everyone is making a mad dash to the car parks. By parking even just one block away from the shopping centre, you'll be able to clock out and be on your way home sooner. No more battling with customers after you've spent the whole day working with them.
You're probably wondering what that kind of convenience is going to cost you. Well, you can find a space just steps from the shopping centre for around $200 a month. That's well worth it to be able to drive to and from work without the fuss of navigating Westfield Chermside parking.
If you live around Westfield Chermside, you're in luck!
If you have a parking spot near the Westfield Chermside Shopping Centre, particularly in Chermside, Chermside West, or Chermside South, you can make easy money by listing it with Parkhound.
After creating a free profile, you'll be able to list your parking space with the rate that you want, and if you need help, we can help you figure out the right price with our price calculator. You'll also be able to add any rules or guidelines that you like and review all potential Renters before you accept their booking.
Then, when the right Renter comes along, you simply accept their booking and schedule a time for them to come drop off the car. They take off to Chermside Shopping Centre, and you make easy money. You don't even have to worry about things like cash exchanges - all the payments go through the website.
Choose Parkhound as your Chermside parking solution!
Parking at Chermside QLD, Australia:
More Parking Options near Chermside QLD, Australia
FIND PARKING ACROSS AUSTRALIA