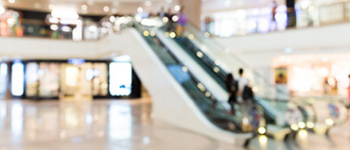 If there's one thing about the Westfield Chermside Shopping Centre that's more impressive than its parking system, it's the vast number of choices you have for shopping. You can find anything and everything -- from clothing, sports equipment, fitness apparel, fresh produce, homeware, pet shops, jewelry stores, spas, barbers, restaurants as well as an abundance of cafes.
Parking Options for Visitors
It is estimated that Westfield Chermside Shopping Mall accommodates more than 15 million visitors per year. This is an astounding number of customers; and thus, parking spaces are needed.
There are 11 car parks in the centre, and they are located on different levels for the visitors' convenience. The White Car Park (Hamilton Road entrance) is near the Cinema and the Gold Car Park (Hamilton Road entrance) is near Coles and the Australia Post. The Pink Car Park (basement, Hamilton Road entrance) is near Target and K-Mart; the Lime Car Park (Banfield Street entrance) is near Woolworths and David Jones and the Orange Car Park (Hamilton Road entrance) is near Coles and Fernwood Women's Health Clubs-Mezzanine.
The first three hours of parking is free whilst a parking fee of $3 is charged for three to four hours and then $6 for four to five hours. The rate increases by $3 dollars until you reach seven hours of parking. More than seven hours of parking will cost you $35. Make sure to keep an eye on mall promos that will give you discounted parking rates. For example, spending $200 or more at the mall will give you free parking for an entire day. There are also disability parking spots. In addition, you will automatically have free parking if you park at the shopping centre between 5:30 pm and 6am. These are perfect hours for your dinner and movie dates!
Westfield Chermside also offers the ticketless parking option. With the innovative technology of plate number recognition, you no longer have to collect a ticket or pay the fees at a paying station. You just need to register the details of your car at parkingwestfield.com.au, and you can drive in and out of the shopping centre's parking area without the need to stop at any ticket or paying stations.
Westfield Chermside Staff Parking
Westfield Chermside shopping centre employees can park their vehicles for free at the level 4 car park. This area can be accessed through the Banfield Street Entrance.
Alternative Westfield Chermside Parking
If you find it extremely inconvenient to try to look for parking spots every time you go to the Westfield Chermside Shopping Centre, or if you find it too expensive, especially if you frequently go there, then there's a great new alternative to parking near the mall. Parkhound is a new app that allows you to rent parking spaces from private owners; choose the parking spot and schedule most convenient for you; and book and pay for it in advance.
Choose any parking spot near the mall without having to worry about wasting time looking for available space or spending a lot of money on a Westfield Chermside Parking ticket. Visit Parkhound's website today and get rid of all your parking dilemmas.
Parking at Chermside QLD, Australia:
More Parking Options near Chermside QLD, Australia
FIND PARKING ACROSS AUSTRALIA