raised for Assistance Dogs Australia
Thanks to you, 2019 has been a great year for Parkhound. We've helped 10,000 Aussie's find permanent parking, our Hosts have earned over $20 million to date and our Parking App reached Top 20 in the App Store. Our team is very grateful for your support and, to show our gratitude, we want to give something back to the community.
Our team decided we wanted to change a life this Christmas and so we began our quest to raise money for Assistance Dogs Australia (ADA). Many people don't know just how much Assistance Dogs can help children and adults with Autism, PTSD or a physical disability. Aside from companionship and comfort, Assistance Dogs can open doors, pay cashiers at the register and push the button at the lights. We were able to raise $5,000 for Assistance Dogs Australia, which will go towards raising and training a pup who will one day become a lifelong supporter to a very lucky person.
To raise money, we decided to create a Park Your Paws 2020 Calendar featuring local pups across Australia. We had hundreds of entries from Sydney to Melbourne to Perth and Toowoomba. All profits went to Assistance Dogs Australia.
We couldn't have done it without the dogs, the stars of the show who shared ADA's story and message, their owners, Mad Paws for their support and collaboration, to all who pre-ordered calendars for the New Year, and of course, a big thanks to Assistance Dogs Australia.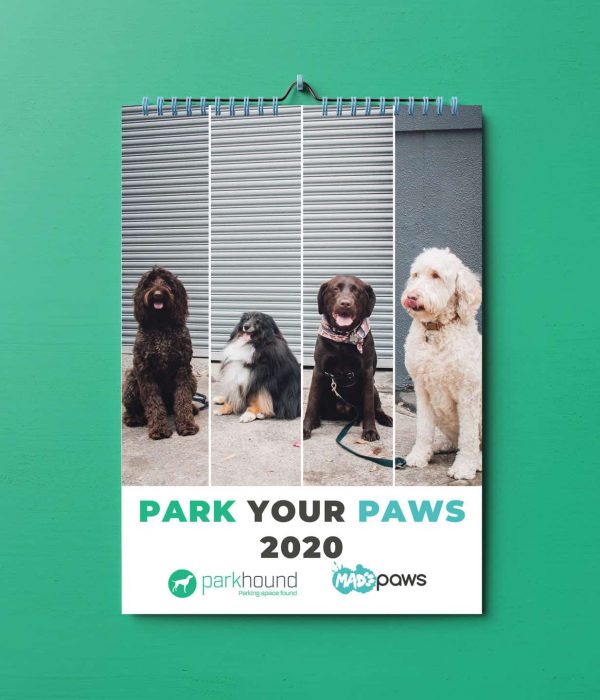 A4 Calendar (297mm x 210mm portrait)
$20.00
+ free shipping Australia wide
All profits, $12.90 per calendar, go to Assistance Dogs Australia
It takes a lot to raise and train an Assistance Dog. Help us raise funds for Assistance Dogs Australia this Christmas by buying a Park Your Paws Calendar! All profits go to helping feed, train and raise pups who will go on to change the lives of children and adults with autism, PTSD or a physical disability.

Our doggy calendar will feature 12 local pups from all over Australia.

Where is my donation going?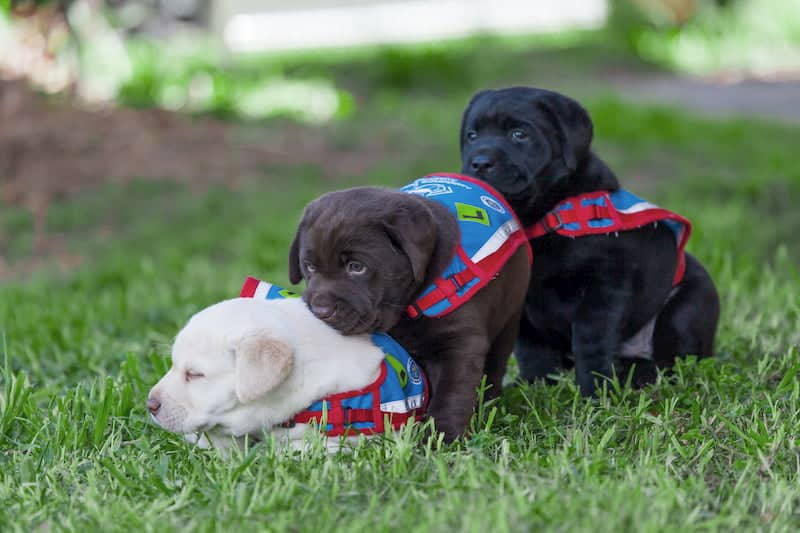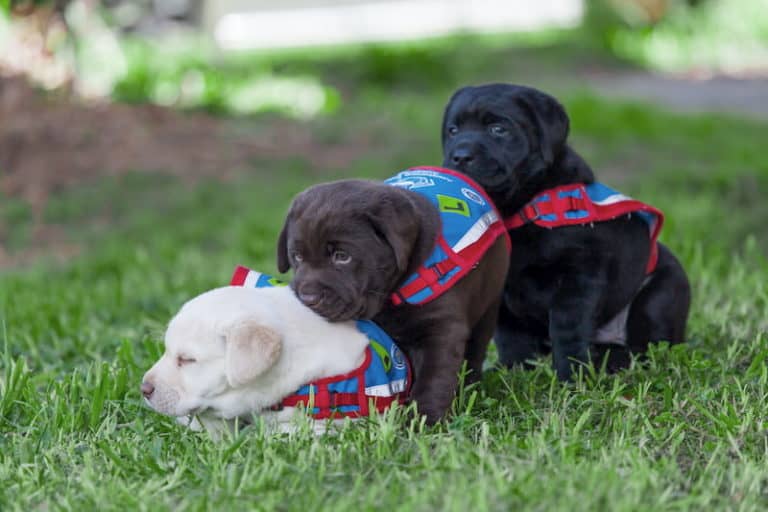 Who are Assistance Dogs Australia?
Founded in 1996, Assistance Dogs Australia trains and places unique dogs with Australians in unique situations. The charity specialises in providing support for people with a physical disability, autism or PTSD. Currently, the waitlist period for an Assistance Dog is estimated to be about 2 years.

It takes two years to train a qualified Assistance Dog, costing over $40,000 to care for and place a pup. Assistance Dogs are placed with children or adults who need support across Australia, completely free of charge. The charity also provides lifetime support services to their clients, including their PAWS program (Parents Autism Workshops and Support).

The registered charity receives no government funding and relies on public donations to help provide Assistance Dogs services to the community.

Orders for the 2020 Park Your Paws calendar have now closed.

The calendars have now gone to print, and are expected to arrive prior to December 23rd.
Shipping within Australia is included in the price of the calendar. Calendars should arrive prior to the 23rd of December. However, as delivery is dependent on Australia Post, we cannot provide a guarantee.
We cannot amend orders once processed. Unfortunately, no refunds and returns can be provided as monies will be distributed to charity.
If you receive a faulty calendar, we will happily provide a replacement free of charge.