Couldn't find your ideal parking space in goodwood?
Request a space in goodwood and let other members know you are looking for parking in this area.
Notify me when a new car park is listed in Goodwood
Parking Goodwood
Sometimes you need a car to get around in day to day in the Goodwood area, but it's not always a luxury is it? If you're driving it means you need parking Goodwood based and that means challenges: either you can't find available parking near your destination, or it's pricey. For students and commuters in Goodwood and Millswood who need to get to the CBD each day, this can really impact your monthly budget. But what if you can find Goodwood parking in the form of car space for rent, for as little as $255.60? Sound like a fantasy? It's a reality with Parkhound and many in SA are already using it. Will you benefit by using one of the 10 spaces in the Goodwood, Millswood and Wayville at the moment?
Parkhound connects you with unused parking options that Goodwood drivers and people across Australia can use. These you can now view on Parkhound, because friendly hosts in your area, including Millswood and Wayville are all signed up. They have Outdoor lot on offer with rates such as $69.78, making it budget friendly. And because parking hosts can earn up to $205, many join the network. Now, if you're driving in Goodwood parking options are in abundance and all you need to remember is to book in advance.
Parkhound helps drivers and hosts in Goodwood through every step of the process to secure car space for rent. We have contracts, payment systems and messaging services at your disposal. For costs as low as $69.78 we facilitate the process to make it effortless to secure parking Goodwood drivers are in need of. View the Outdoor lot and other parking options, vetting them based on security and other details you'll find in the descriptions. Thousands of drivers across Australia are already using Parkhound and now it's your turn. Parking challenges in Goodwood and Millswood can be solved forever.
Thank you, we have received you request.
x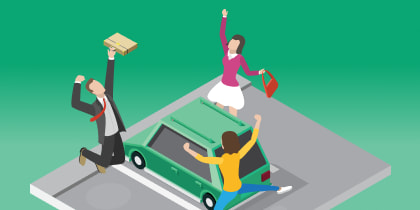 Still need cheap parking?
Get parking up to 50% cheaper by using Parkhound.
Signup to get notified as new parking spaces open up in Goodwood.