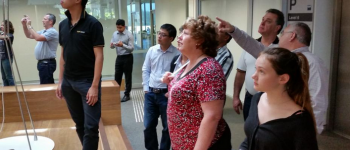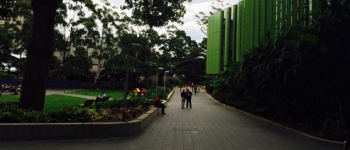 More Parking Options near UNSW Kensington, Sydney, New South Wales, Australia
Value for money

5 out of 5

Location

4.5 out of 5

Ease of access

5 out of 5

Handover

5 out of 5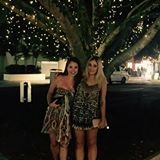 Simone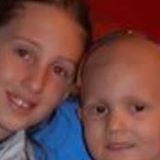 Cindy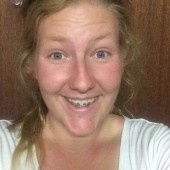 Rebecca
Gill
Jacqui
Jade
The University of New South Wales is one of the oldest universities in the country and is known internationally for its academic excellence and thriving student social life. Its main campus is located in Kensington, close to Bondi and Coogee and a 15 minutes drive from Sydney CBD.
Local Spots to Eat/Drink
While the UNSW Kensington campus is both extensive and modern, some students find that the food court can get a little pricey. Most students eat off-campus in order to save money and fortunately, there are quite a few eateries in and around Kensington and the neighbouring suburbs.
Coco Cubano is a great place if you're eating out with a group of friends just after you've finished a long day at uni and want to unwind. If you can get there between 4pm-7pm, Happy Hour begins with Coronas and mojitos. Have your pick of chicken schnitzel, burgers, burritos and delicious Surf and Turf. As the night draws to a close, finish off your meal with churros, doughnut fries and banana splits.
A good takeaway place close to the Randwick side of the university, is Ria Sari which delivers delicious and filling Indonesian cuisine. Try their nasi campur with your choice of three accompanying meats, mie goreng or even try some Indonesian salad gado-gado.
When you want something hot to warm you up during the cooler months while also satisfying your hunger, the Phoodle Eatery will meet all of your requirements. From their beef noodle soup to broken rice to their vermicelli noodle salad, everything on the menu will leave you wanting more and coming back repeatedly.
A lot of these restaurants can be found along Anzac Parade, one of the roads that border the university and within walking distance. If you don't feel like walking too much, there are regular bus services that stop along the road on its route to the CBD. A great many milk bars, cafes and restaurants do takeaway and are cheaper alternatives to the ones on-campus. Although it might seem like an inconvenience, it's a nice break to have in between classes to stretch your legs and get something to eat.
Ways to get to UNSW
University students have a shuttle service provided by the university that transports them directly to the campus. It stops at several points around the campus so that students are able to get to their classes in the least amount of time. This service begins at Central Station and travels along Anzac Parade. There are also a number of bus services on the Eddy Avenue side of Central Station that stop further along the avenue so that when the shuttle service isn't in operation, students can still get to the campus.
Students also have the option of driving to the Kensington campus, where there are designated car parks for students to use, depending on the type of parking permit they apply for. There are even special PhD permits and parking spaces that are reserved for those students, as they are on campus at different times of the day to the majority of students. These car parks are dotted all around the campus to cater for students who attend classes in either the lower or upper sections.
For part time students, street parking comes in handy. High Street and Barker Street are popular spots to park close to the top of campus. They lead into the residential part of Kensington and Randwick, however there are parking restrictions, limiting students to 2 hour parking. Pockets of space aren't restricted but these are filled extremely quickly.
Students also have the option of parking at the nearby Prince of Wales and Sydney Children's Hospital, which is within walking distance of the upper part of campus. Although it isn't as convenient as some of the above options, it's good to know that there are places to park nearby, without having to purchase a parking permit or ticket. Students who are also coming in during public holidays may be able to park for longer periods of time in these restricted zones. Additionally, students and visitors are able to park for however long they wish outside the operating hours outlined on the parking sign.

Want to help out? If you live around UNSW, why not rent out your unused parking space to a Uni student in need? It's a way to gain some extra money, while students are able to rent the space for however long they want and need, without having to commit to something as expensive and rigid as a parking permit. For students who only need to come in a couple of times a week, renting a space on Parkhound is affordable and convenient.
Parking at UNSW Kensington, Sydney, New South Wales, Australia:
More Parking Options near UNSW Kensington, Sydney, New South Wales, Australia