There are no spaces available in Wentworth.
Try expanding your search or request a space in Wentworth and let other members know you need parking in this area.

Couldn't find what you were looking for? Get notified of new spaces in Wentworth

Thanks, all done! We'll send an email to when new spaces are listed in Wentworth.

Have a question or need help? Contact us
Parking Wentworth
Why pay more if you can pay less for storage and parking? You know it's a common challenge across NSW: minute spaces in Wentworth are rented out at exorbitant costs. And you may be stuck in a long-term contract. We suggest you give Spacer a try. It's a new approach to finding affordable storage Wentworth locals are trying and loving! Why? Because you can pay as little as $0.00 for storage close to or . And it's up to you to pick between garage and other types of storage, to ensure you book what you really need. Just in Wentworth, and surrounding suburbs alone, Spacer can offer 0 for you to peruse. And they range from wardrobes to warehouses, so you'll get exactly what you're after. It's time to try the creative way of finding storage.
It's all made possible by Spacer which serves as a marketplace where storage hosts and renters can meet. Hosts advertise their vacant spaces on their premises in Wentworth such as attics and other spots. For this service they earn as much as $0. Spacer helps potential renters to discover, reserve and start using these spaces. We also help organize monthly payments and insurance so you no longer have to worry. This ensures safe usage of your storage in Wentworth, or beyond. And for this comprehensive service in Wentworth, renters don't have to pay more than $0.00.
Head over to our website, register and start browsing for listings in NSW. Or become a host after adding your available space in to our listings. You can earn $0 this coming year. Renters can compare different storage options, based on security and price. After a booking request, host and renter will finalise details. Spacer assists with payments and more. Pick your solution from the options in the Wentworth & area today and start enjoying cheap storage in Australia tomorrow. It's that easy.
Thank you, we have received you request.
x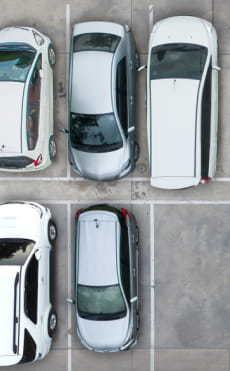 Still need cheap parking?
Save up to 50% on parking by using Parkhound
Signup to get notified when new spaces open up in Wentworth.
Thanks
All done!
We'll send you an email to
when new spaces are listed in Wentworth