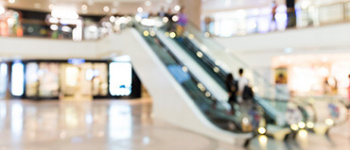 More Parking Options near Westfield Southland, Nepean Highway, Cheltenham VIC, Australia
Value for money

5 out of 5

Location

5 out of 5

Ease of access

5 out of 5

Handover

4.5 out of 5
Sally
Bianca
Clare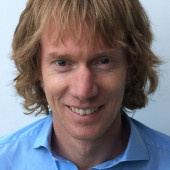 Jonathan
Westfield Southland, formerly known as Southland Centre, is one of the largest shopping destinations in Victoria, with a floor area of around 130,000 square metres. It houses over 350 retailers and shops. This regional shopping centre is also one of the most profitable businesses in Australia, with an annual turnover of over $850 million. As the mall attracts thousands of shoppers each day, Westfield Southland parking can be strenuous, if not exasperating.
Retail Haven for Shoppers
Since Westfield Southland opened its doors to the public in 1968, it has been hailed as the premier shopping centre in Melbourne because of its grand design. Today, after many facelifts and renovations, Westfield Southland is considered a haven for retail shoppers, with a broad mix of apparel, footwear, and accessory stores. It has six department stores, including three discount stores and three supermarkets. For moviegoers, the mall has a 16-screen Village Cinema. Located 16 kilometres from the Melbourne central business district (CBD), it features global and local brands.
Parking Options for Shoppers and Diners
Westfield Southland holds many department stores and supermarkets under one roof, which attract thousands of shoppers each day. Its ideal location near the new Southland Railway Station makes it highly accessible to commuters and shoppers. It has successfully captured the loyalty of more than 560,000 residents around the area, not to mention a regular stream of tourists.
The success of Westfield Southland as a shopping destination comes with a downside in terms of congestion at the parking lot. Westfield Southland Parking offers 5,980 spaces with entrances located at Nepean Highway, Chesterville Road, Bay Road, and Karen Street. The shopping centre offers only three hours of free parking, with a charge of $3 for every succeeding hour.
While it may seem that Westfield offers plenty of parking spaces for shoppers and tenants, this super regional shopping centre cannot accommodate all vehicles as more than half a million shoppers visit it each day.
Parking Options for Tenants and Staff
If you have been working at Westfield for more than a year, you should be aware of an ongoing signature campaign initiated by several retail and hospitality workers to compel the shopping centre to give them free parking privileges. This is due to the introduction of a ticketless parking system that automatically computes the parking fees based on the number plate recognition technology.
In short, the system would not recognise whether a driver carries an employee ID unless they pay the necessary fees or stay there for less than three hours. For employees, this means coughing up $18 a day just to go to work. Parking offsite does not offer a better solution as parking facilities around the shopping centre charges as high as $300 a month.
A Better Parking Option
Download Parkhound, a useful app that helps you find a much secure parking space at a very low price. It's very simple and easy to use. Just type in Westfield Southland parking, specify the time and date when you need the parking space, and you are ready to choose. It will show all the available spaces with the corresponding parking fees at your convenience.
Best of all, it often offers parking spaces that are far cheaper than the usual commercial price. With Parkhound services, the average daily parking rate in Westfield is only $8.58, which is more than 50 percent lower than the shopping centre's maximum parking fee of $18.
Aside from the cheap rates, you can be assured that the parking spots offered by Parkhound are secure. You can also choose the parking type that suits your taste. Parkhound lists the parking amenities like CCTVs and security gates to soothe your mind. It also provides a money-back guarantee just in case the space you've chosen is either unavailable at the actual time and date or has an inaccurate description (i.e. the address on the app is wrong).
With Parkhound, the only risk you need to worry about is enjoying too much shopping and dining with your family and friend.
Parking at Westfield Southland, Nepean Highway, Cheltenham VIC, Australia:
More Parking Options near Westfield Southland, Nepean Highway, Cheltenham VIC, Australia