Chadstone Shopping Centre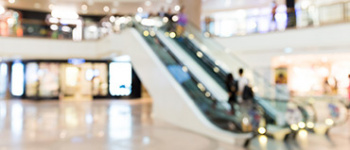 More Parking Options near Chadstone Shopping Centre, Dandenong Road, Chadstone VIC, Australia
Chadstone Shopping Centre
Chadstone Shopping Centre is considered the "fashion capital" of Victoria for good reason. The centre is a haven for shoppers, fashionistas, designers, fashion bloggers, or anyone who is fond of clothes. As stated in its official website, Chadstone Shopping Centre focuses on providing a "seamless shopping experience" to everyone. Beyond fashion, the centre also offers products and services for sports and fitness, travel, health and beauty, jewellery, and dining.
People can also avail of medical, banking, technology, communication, and photography services from establishments in the centre. If your children are also looking for fun, Legoland and Hoyts are situated next to each other on level 2.
Chadstone Shopping Centre is open throughout the week; 9am to 5:30pm, Mondays to Wednesdays; 9am to 9pm, Thursdays to Saturdays; and 10am to 7pm on Sundays. Mall business hours regularly change to accommodate national holidays in Australia. Make sure to visit the centre's website and check the mall hours.
Parking options for visitors
Chadstone Shopping Centre parking can be challenging at times, because of the large number of people visiting the site each day. It is best to check out the parking map beforehand to make sure that you leave your vehicle close to the store you want to visit. To help you out, here's a brief breakdown of all the parking areas in the centre. As Chadstone Shopping Centre parking is free, spaces are easily filled up.
Parking options for staff
Employees working in the centre can use parking spots in the building. There are also designated car parks for employees, including one on the east side near Coles and another near David Jones in the southwest area. Parking for the staff is also free, subject to availability.
Parkhound Solutions
It is hard to compete on free parking. People planning to shop at Chadstone should take note of the huge volume of patrons coming in and going out on a daily basis. During busy hours, finding a parking spot may be quite challenging, making your supposedly enjoyable trip to the centre an inconvenient one.
If you want a reliable parking solution, Parkhound has your back. Parkhound is Australia's top provider when it comes to parking spots, making securing a spot easy. Simply visit its official website, type in the area you're about to visit, and the results will be immediately listed. All results show the parking space type, dimension, exact location, and rates.
If you are worried about the rates, Parkhound sees to it that all parking spots offered on the website are affordable. It also offers short-term and long-term parking options. Available parking spaces are well secured, with many of them monitored by CCTV. If you're planning to attend a week or month-long event at Chadstone Shopping Centre, book a parking spot beforehand.
If you plan to visit the centre soon or a current employee, then it is best to secure a parking spot today with Parkhound.
Parking at Chadstone Shopping Centre, Dandenong Road, Chadstone VIC, Australia:
More Parking Options near Chadstone Shopping Centre, Dandenong Road, Chadstone VIC, Australia