There are no spaces available in Myponga.
Try expanding your search or request a space in Myponga and let other members know you need parking in this area.
Notify me when a new car park is listed in Myponga
Parking Myponga
Would you grab hold of solutions for everyday challenges that face you in Myponga to make your life easier? Of course you would and one of the prevalent challenges of the 21st century all across SA and Australia is parking. To find vacant spaces near your workplace is usually difficult and when you book a car space for rent, Myponga, and rates are high. That's why you need Parkhound where drivers find parking Myponga based easily and at affordable rates such as $120.00. With 0 in the Myponga area alone, some close to and , your parking problems have come to an end.
The Parkhound concept is easy. A driver can look for parking Myponga hosts are advertising and reserve it for their personal use. These parking spots are advertised by locals that have vacant space they're not using themselves. Now you as a driver can rent for low rates, such as $120.00. Yes, both long- and short- term contracts are available, so only pay for what you need in Myponga. And don't forget to join if you're the lucky person with open garages or car ports that can earn you some money. Hosts can earn $1152 if they're in the right area near or . and are also very popular locations, with many locals searching for parking in these areas.
All you have to do to enjoy the benefits of the Parkhound network is to visit our platform or download the app. You can browse for parking Myponga hosts are advertising, some for only $120.00. And if you're a host, the app will help you upload a new listing within five minutes. Parkhound assists with everything you need to secure parking in Myponga or from payments to customer service. Hosts have earned over $25M and there are over 10,000 spaces available in Australia. Numbers don't lie: it's time to solve Myponga parking the Parkhound way.
Thank you, we have received you request.
x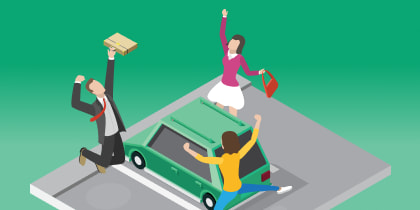 Still need cheap parking?
Get parking up to 50% cheaper by using Parkhound.
Signup to get notified as new parking spaces open up in Myponga.