Royal Prince Alfred Hospital Melbourne
More Parking Options near The Alfred Hospital, Commercial Road, Melbourne VIC, Australia
Value for money

5 out of 5

Location

5 out of 5

Ease of access

5 out of 5

Handover

5 out of 5
Sudeshna
paula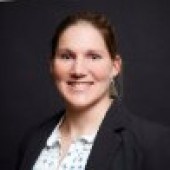 Caitlin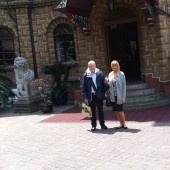 Adriana
Jacqueline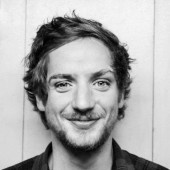 Isaac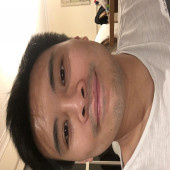 Jack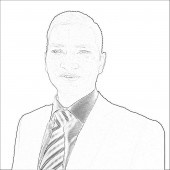 Bharat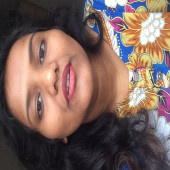 Michelle
rohan
Frank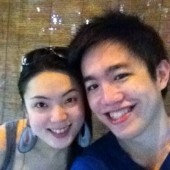 Desmond
Cassie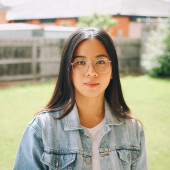 Lois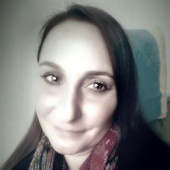 Veronica
Royal Prince Alfred Hospital, the RPA Hospital, or simply the Alfred is the oldest medical facility in Melbourne, which has become a leader in modern treatment. Established in 1871, the hospital got its name when the Melbourne people, thankful for the Prince of Edinburgh's survival from an assassination attempt, named it after him. Visiting hours are from 10am to 8pm, with rest periods at 1.30pm and 2.30pm.
Location and Speciality
The RPA hospital is at 55 Commercial Rd, Melbourne. It lies near the Port Philip Bay, south of the airport, west of Camberwell, and near east of the port. The hospital offers diverse medical services such as aged care, allergy, asthma, amputee care, cardiology, chronic wound clinic, dental, pain management and a women's clinic. The RPA Hospital also educates and trains students and professionals. It keeps research and collaborative centres with Deakin, La Trobe, Monash University, and AMREP (Alfred Medical Research and Education Precinct).
Nearby transports include the following:
Bus 216, 219, 220 – Along Commercial Rd.
Bus 246, 969 – Punt Rd/, Albion St.
Trams – 3/3a, 5, 6, 16, 64 – Moubray St. /St Kilda Rd (South Melbourne)
Tram 72 – Commercial Rd, in front of Alfred Hospital and one in Punt Rd.
From the airport, take the M2 route, which will bring you to the Royal Prince Alfred Hospital. You can also follow the course of M80 or Western Ring Rd. If you're going by train, take Skybus Coach Terminal, go to Jeffcott St and ride Bus 216, which will bring you to Commercial Rd.
From Aspendale, by car, take the Nepean Highway/State Route 3. If you choose to go by train, start from Aspendale Railway Station and proceed to Armadale Station. Take Train 6 from Armadale towards Commercial Rd/St Kilda Rd.
Visitor Parking Options
Short-stay patients and visitors can use short-term parking locations in these following sites:
Carport – St Kilda Rd. near the US Consulate General Melbourne
Undercover - St Kilda Rd, Commercial Rd; one at the junction of Punt/Commercial Rd and Pasley St, South Yarra; one at Punt Road; and St Kilda near OOMF Melbourne
Outdoor lot – St Kilda Rd
Indoor lot – Park Lane, South Yarra
You can boost your parking security with CCTV, lighting, indoor, lockup garage, shelter, and 24/7 access. Nearby restaurants include Nando's on St Kilda Rd, Commercial Rd Junction; L'Hotel Gitan on Perth St; College Lawn Hotel on Greville St; Epicure Kitchen Café at 549 St Kilda Rd; Alf's Café beside the Alfred Hospital; and My Serendipity Café on the 7th floor near the Alfred Hospital and Baker Heart and Diabetes Institute.
Nearby hotels on St Kilda Rd include Astra Chevron, Bayview on the Park, Mantra, Mint Rhapsody and Season's Heritage Melbourne, and Parkview Hotel.
Long-term Stay Parking Options
To save and use the best parking services, patients and visitors who intend to stay for more than a week or month can use the long-term parking with underground, security, CCTV, 24/7 access, assisted transfer, and lighting. Among the parking sites near the RPA Hospital are:
Carport – St Kilda Rd near Seek Ltd and US Consulate General
Driveway – Fawkner St
Indoor lot – Punt Rd, South Yarra at Pasley St, St Kilda Rd
Lockup garage – St Kilda Rd, Melbourne.
Undercover – Commercial Rd, South Yarra at the junction of Punt Rd/Commercial Rd, Queens Rd, Punt Rd near OOMF Melbourne.
Staff Parking Options
Staff members who have a short-term residency or transfer can use short-term parking whilst permanent staff members can save money and time when they use long-term parking with Parkhound.
Parking Options at Parkhound
Parkhound ensures your car's security and safety. In addition, Parkhound's rates don't increase by the hour. Parking rates begin at $13.11 per day and from $294.98 a month.
Parkhound shortens your parking search, saves you time, and secures your parking space with its over 10,000 parking locations, detailed list, smartphone application, and interactive map. Secure your parking space at Parkhound and let us help make life a little easier.
Parking at The Alfred Hospital, Commercial Road, Melbourne VIC, Australia:
More Parking Options near The Alfred Hospital, Commercial Road, Melbourne VIC, Australia