Princess Alexandra Hospital Parking
More Parking Options near Princess Alexandra Hospital, Ipswich Road, Woolloongabba QLD, Australia
Value for money

5 out of 5

Location

5 out of 5

Ease of access

5 out of 5

Handover

5 out of 5
Tanya
Cameron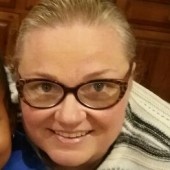 Ruth
Lucy Jane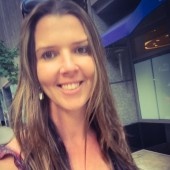 Alison
Gill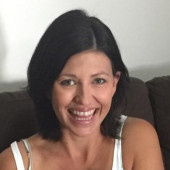 Lisa
Paula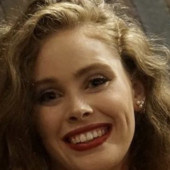 Amelia
Australia has many highly specialised hospitals that serve different groups of patients with different needs. Queensland, for example, has a children's hospital, an adult hospital or a hospital for women.
Hospital specialisations focus on certain medical concerns and address specific healthcare needs better. As such, maladies are now easier to diagnose and treated.
Location and Services
Princess Alexandra Hospital in Queensland is a tertiary health care centre providing treatment to most major adult health problems. Located at 199 Ipswich Road, Woolloongabba, Queensland, this hospital is known for its expertise in trauma management. Princess Alexandra Hospital or the Metro South Health is also a major transplant centre for cornea, bone, liver, cartilage, and kidney. In addition, it equally involves itself in civic services and outreach programs. It serves a population of around 350,000 people in west Essex and east and north Hertfordshire.
In addition, the Princess Alexandra Hospital is one of Australia's leading academic and research health centres.
Visitor Parking Options
With two privately-operated carparks near Princess Alexandra Hospital, parking may not be a big concern for hospital visitors. First, there's the multi-storey carpark building operated by Metro Parking (MP) within the hospital campus at the corner of Ipswich Road and O'Keefe Street. Entrance to the carpark is through a linkway to the main waiting area of the hospital.
MP also offers disabled parking on designated areas at Level 4. Ongoing Metro Parking rates start at $4.40 for the first 30 minutes; $8.80 for 30 minutes to an hour; $13.20 for an hour to 90 minutes; $17.60 for two hours to seven hours; and $21 for more than seven hours.
Another carpark is located on the opposite side of the hospital. This multi-storey carpark is managed by PAH Hospital itself. Entrance is off Wolseley Street with linkway over Ipswich Road.
You have to take a short walk over to the main waiting area of the hospital to get to your main destination. Here, parking charges are lower than Metro Park's, starting at $4 for the first 30 minutes; $7 for 30 minutes to one hour; $11 for one hour to 90 minutes; $15 for 90 minutes to two hours; $18 for two hours to seven hours; and $22 for seven hours to 24 hours.
Parking for bikes costs up to $15 daily. Word of caution: a lost ticket will cost you $25 more.
Long-Term Stay Parking Options
Unfortunately, only the Princess Alexandra Hospital multi-storey car park on Wolseley Street offers long-term stay parking for visitors and hospital staff. The PAH charges $57 for a three-day special parking, which means you can have unlimited entries and exits for three days, and $95 for a five-day special (same offer as the previous with emphasis on the number of days).
The Queensland Government has developed a policy that the hospital should provide concessions for patients, carers, and visitors. This is particularly suited for individuals or families who are experiencing financial difficulties and are presently tied-up within hospital premises for the care of sick relatives or friends.
The PAH Hospital has designated disabled parking bays on Level 2 and also provides bicycle facilities.
Staff Parking Options
Long-term parking options for visitors are more expensive. The Queensland Government states that concession rates should only apply to carers and family who are experiencing financial difficulties and personal and emotional turmoil because of a loved one's long stay in the hospital.
Most hospital staff and trainees have to pay for their own parking space near the area.
The Parkhound Option
With the limited parking choices given to hospital visitors and staff, it is not really a bad idea for them to scout for more alternatives to suit their budget. Being a major tertiary hospital and academic research centre, PAH employs hundreds of staff and medical trainees, many of whom bring their cars to work and compete for available parking slots.
This is when parking fees become a burden, especially when you spend most of your time at the hospital. If a large part of your budget goes to parking expenses, it is more logical to opt for Parkhound, which offers more affordable rates.
Hourly, daily, multi-daily rates, and concessions may work only for a couple of weeks budget-wise, but for a hospital worker, this may not cut it for them. Parkhound's sensible monthly pricing is the best way to go at this point. In the vicinity of PAH Hospital alone, Parkhound offers parking space fees for as low as $74.75 a month.
The price range depends on the quality, location, and security of the carpark space, but on average, it would be a bargain to secure one for yourself. This is why Parkhound is considered the Airbnb of parking spaces. Be sure to check Parkhound today!
Parking at Princess Alexandra Hospital, Ipswich Road, Woolloongabba QLD, Australia:
More Parking Options near Princess Alexandra Hospital, Ipswich Road, Woolloongabba QLD, Australia