Princess Alexandra Hospital Parking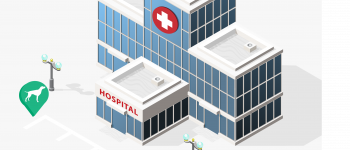 More Parking Options near Princess Alexandra Hospital, Ipswich Road, Woolloongabba QLD, Australia
Value for money

4.5 out of 5

Location

5 out of 5

Ease of access

4.5 out of 5

Handover

5 out of 5
Tanya
Cameron
Maryann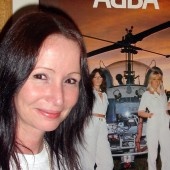 Roxanne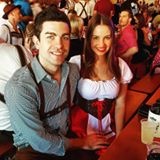 Matt
Berni
Cam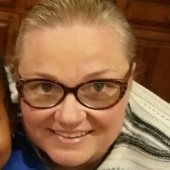 Ruth
Allison
Lucy Jane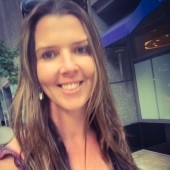 Alison
Angela
Joanne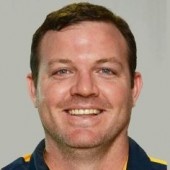 Steven
Jenny
David
Ray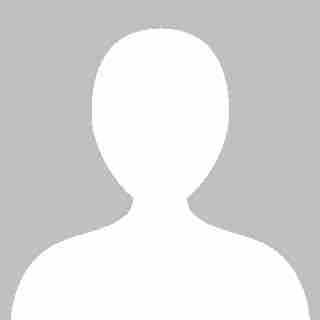 Emma
Ray
Matt
Ashley
Cameron
Joseph
Lexie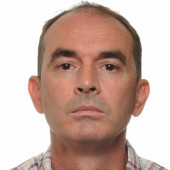 Andrew
Monique
Sascha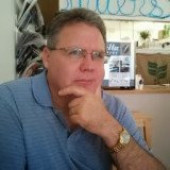 Darrell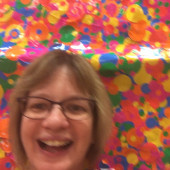 Sue
Princess Alexandra Hospital is one of Brisbane's biggest and busiest tertiary healthcare facilities. Located on Ipswich Road, Woolloongabba, it has the staff and resources to service an area with a population of 1.6 million people, and from 2016 to 2017, they admitted over 110,000 patients and carried out over 500,000 outpatient appointments. In addition, the Princess Alexandra Hospital is one of Australia's leading academic and research health centres.
Taking care of a huge community takes a huge staff, and Princess Alexandra has a wonderful group of people on their team. In fact, they employ more than 5,500 staff members, including 2,447 nurses, 809 doctors, 815 health professionals, 565 operational officers, and 884 managerial and clerical officers.
The numbers are astounding, and you can probably guess that with this many people coming and out of PA hospital every day, parking is on everyone's mind. Whether you're a staff member working at Princess Alexandra Hospital, a visitor, or a patient, you'll want to know what your best and most affordable PA parking options are. We're here to help.
The PA Parking Commercial Car Parks
With two privately-operated carparks near Princess Alexandra Hospital, parking might not seem like a problem. First, there's the multi-storey carpark building operated by Metro Parking (MP) within the hospital campus at the corner of Ipswich Road and O'Keefe Street. Entrance to the carpark is through a linkway to the main waiting area of the hospital.
MP also offers disabled parking on designated areas at Level 4. Ongoing Metro Parking rates start at $4.40 for the first 30 minutes; $8.80 for 30 minutes to an hour; $13.20 for an hour to 90 minutes; $17.60 for two hours to seven hours; and $21 for more than seven hours. But, it's important to note that Metro Parking is only open from 7am to 10pm.
Another carpark is located on the opposite side of the hospital. This multi-storey carpark is managed by PAH Hospital itself. Entrance is off Wolseley Street with linkway over Ipswich Road.
You have to take a short walk over to the main waiting area of the hospital to get to your main destination. Here, parking charges are lower than Metro Park's, starting at $4 for the first 30 minutes; $7 for 30 minutes to one hour; $11 for one hour to 90 minutes; $15 for 90 minutes to two hours; $18 for two hours to seven hours; and $22 for seven hours to 24 hours. They also offer some specials for 3-day and 5-day passes which range from $57 to $95, and concessions for some special circumstances. This car park is open 24 hours a day.
Parking for bikes costs up to $15 daily. Word of caution: a lost ticket will cost you $25 more. There are no online or advanced booking options for either of these commercial car parks, which means that you might have to fight for a parking space on busy days.
Long-Term Stay Parking Options
Unfortunately, only the Princess Alexandra Hospital multi-storey car park on Wolseley Street offers long-term stay parking for visitors and hospital staff. The PAH charges $57 for a three-day special parking, which means you can have unlimited entries and exits for three days, and $95 for a five-day special (same offer as the previous with emphasis on the number of days).
The Queensland Government has developed a policy that the hospital should provide concessions for patients, carers, and visitors. This is particularly suited for individuals or families who are experiencing financial difficulties and are presently tied-up within hospital premises for the care of sick relatives or friends.
The PAH Hospital has designated disabled parking bays on Level 2 and also provides bicycle facilities.
Staff Parking Options
Being a major tertiary hospital and academic research centre, PAH employs hundreds of staff and medical trainees, many of whom bring their cars to work and compete for available parking slots. The Queensland Government states that concession rates should only apply to carers and family who are experiencing financial difficulties and personal and emotional turmoil because of a loved one's long stay in the hospital.That means most hospital staff and trainees have to pay for their own parking space near the area.
With the limited parking choices given to hospital visitors and staff, it is not really a bad idea for them to scout for more alternatives to suit their budget.
Parkhound for Short and Long Term Parking
Clearly, there are some downsides to parking at PA Parking and Metro Parking, particularly for staff. Price is a huge downside. Even for short term parking, the rates can really add up. And for long-term parking? Well, $22 to $27 per day is just not feasible.
Luckily, Parkhound offers affordable rates for both daily parking and long term solutions.
Within just a few blocks from PA hospital, you can find parking spaces on Parkhound for between $6 and $14 per day. And, if you're looking for a monthly rate, you can pay as little as $118, or $260 at the most.
Finding a space within your price range is easy. You simply go onto the Parkhound website, enter PA parking options, and then add any filters you'd like for security - CCTV, 24 hour surveillance, extra security lighting, etc. You can also specify the kind of parking spot you'd like: a garage, a driveway, or a space in a covered car park.
Low Price is Just One Advantage
One of the biggest benefits our customers share with us is the convenience of parking with Parkhound. Because you'll arrange a drop off time with a Host ahead of time, there's no wasted time driving around looking for a parking space. And for anyone trying to make an appointment on time or trying not to be late to their shift, it's wonderful not to have to worry about whether you'll be able to find a space.
And, all of the payments go through the Parkhound website, meaning that you never have to worry about dealing with a cash exchange when dropping off your car. Simply, show up at the arranged time, meet the Host, and be on your way. Same convenience when you're picking up your car - no hassle of finding your ticket and paying at the kiosk.
Plus, Parkhound is safe and secure. Because your car will be parked in a secure location under the care of your Host, you don't have to worry about whether your car is safe while you're at the hospital.
Parkhound Is Great For Parking Space Owners
If you live around Princess Alexandra Hospital and you've got a parking space available, you can make easy money by listing it on Parkhound. We'll help you get started with our simple price calculator, and all you'll have to do is spruce up the place if need be, take a couple of pictures, find the dimensions, and write out your guidelines.
Getting started is free, and we'll make sure that you start making money off of your PA hospital parking space right away. Once your profile is up on our site, you'll start receiving requests to book, which you can either accept or deny if they're not a perfect fit for your schedule.
Once you do accept a request to book, you'll arrange a time to welcome the Renter to your PA hospital parking space, and you'll start making money.
Make Parkhound Your PA Hospital Parking Solution Today!
For staff, patients, visitors, and even nearby community members, Parkhound is a great solution for parking at PA hospital Brisbane!
Parking at Princess Alexandra Hospital, Ipswich Road, Woolloongabba QLD, Australia:
More Parking Options near Princess Alexandra Hospital, Ipswich Road, Woolloongabba QLD, Australia