Prince of Wales Hospital and Sydney Children's Hospital, Randwick
NSW Parking
Prince of Wales and Sydney Children's Hospital
More Parking Options near Barker St, Randwick NSW 2031, Australia
Value for money

5 out of 5

Location

5 out of 5

Ease of access

4.5 out of 5

Handover

5 out of 5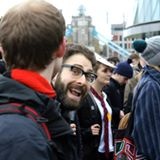 Mark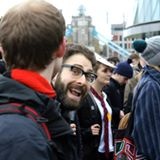 Mark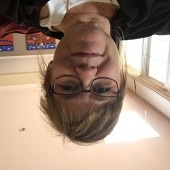 Kate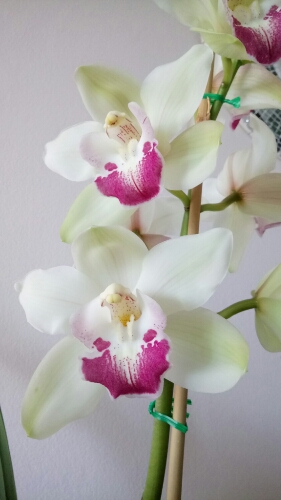 Anna
Jane
Location and Services
If there's one thing special about the suburb of Randwick, it is home to four hospitals located within a campus. Various industries and businesses also thrive in this eastern suburb of Sydney.
Quality medical care is immediately available to around 140,660 people in Randwick. The hospital campus is a complete and extensive aggrupation of establishments dotting its periphery. In it are cafes and restaurants, churches, a cinema, a convenience store, a library, a police station, parks, shopping centres, a supermarket and just about anything that can be of service to a Randwick local or traveller. Two of the four hospitals in the campus are Randwick Children's Hospital and the Prince of Wales Hospital, Randwick.
Situated on High Street, Randwick, New South Wales, the Sydney Children's Hospital or Randwick Children's Hospital is one of Australia's leading public hospitals that treat seriously ill and injured children across New South Wales and other parts of Australia. With its more than 100-bed capacity, the hospital boasts of the best facilities and doctor specializations in Sydney. Its physicians specialise in the care of children with serious conditions like cancer, heart problems, severe burns, and HIV/AIDS, as well as those who require organ, bone marrow, or cord blood transplants.
The Prince of Wales Hospital Randwick, on the other hand, is located on Barker Street, near Randwick Children's Hospital. Unlike the latter, however, Prince of Wales Hospital specializes in neurosurgery, spinal surgery, cardiothoracic surgery, spinal surgery, endovascular surgery, interventional neuroradiology, general surgery, liver surgery, orthopaedics, general medicine, maternity and paediatrics. Prince of Wales Hospital Randwick has dedicated units for day surgery, coronary care, and ICU. Moreover, the hospital has 168 overnight beds to serve patients.
Visitor Parking Options
Visitor parking for the Prince of Wales Hospital, Randwick and Randwick Children's Hospital is at the Randwick campus, which you can get to via Metro Parking. It is open 24/7, 365 days a year. Entrance to the car park is by the roundabout on Barker Street. From the carpark, take the lifts at the back of the carpark, Level 0. To find your way to the Sydney Children's Hospital, you have to pass through the main doors of the Prince of Wales Campus Centre first.
The parking rates are at $4.60 for the first half hour up to $28 for the daily charge. Metro Parking also has casual rates per entry for transients. Parking spaces that bear the PERMIT HOLDERS ONLY signage are for staff permit holders only and are restricted to guest parking. Privately-owned parking and cheap parking spaces are also available around the campus, if you know where to look.
Long-Term Stay Parking Options
Concession rates are free for the first three hours and start at $5.40 for 24 hours. A three-day ticket with multiple entries and exits costs $10.90 while a seven-day ticket is worth $21.70.
However, concession rates are only available to cancer patients; long-term patients and their carers; and outpatients attending for daily dressings; patients or carers with financial hardship; holders of RMS-issued Disabled Parking Permit, Blue Pension Card, Gold Veterans Affairs Card, Maroon and Yellow Health Care Card and Blue Carer Allowance Health Care Card; and Centrelink beneficiaries who qualify for a Pensioner Concession Card or a Health Care Card.
These are also available for health promotion education class participants and cardiac rehabilitation education and exercise class attendees.
For guests and staff, long-term stay parking options are available at $84 for a five-day visitor pass at Metro Parking.
Staff Parking Options
Hospital staff members who work within the campus can either avail of free parking or cheap parking garages around the Prince of Wales campus, or they can opt to just pay for a parking spot in the establishment they are working for within the campus. The fees levied on employees or staff are standardised, according to the car park development policy that is implemented in the whole campus as well as in other hospitals in Australia.
Out-Of-The-Box Option
Hospital visitors and staff can pick a suitable parking option that fits their budget and lifestyle. Finding a parking spot, however, is more challenging for patients and their family members or friends who are already emotionally and financially burdened.
One reasonable option is available to help patients, guests, and staff secure long-term parking near the campus. Instead of the hourly, daily and multi-daily rates, and concessions, a staff or a hospital visitor can avail of the Parkhound option.
In Randwick, there are a lot of Parkhound spaces you can choose from, with rates ranging from $161 a month to $316 a month.
Rates depend on the quality, size, and safety of the location, so you can be rest assured that your vehicle is well within protected reach.
Through Parkhound, owners of spaces in the Randwick area can also lease their property to drivers who require extended time to stay in the hospital campus. Check out how Parkhound works!
Parking at Barker St, Randwick NSW 2031, Australia:
More Parking Options near Barker St, Randwick NSW 2031, Australia