Parking in Royal Melbourne Hospital
More Parking Options near The Royal Melbourne Private Hospital, Parkville VIC, Australia
Value for money

5 out of 5

Location

5 out of 5

Ease of access

5 out of 5

Handover

5 out of 5
ALEX
David
Anita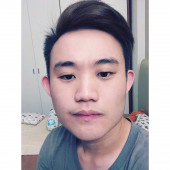 Justin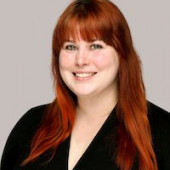 Kayla
Yanxiang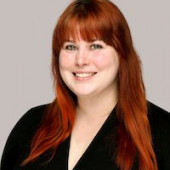 Kayla
Amy
Rhii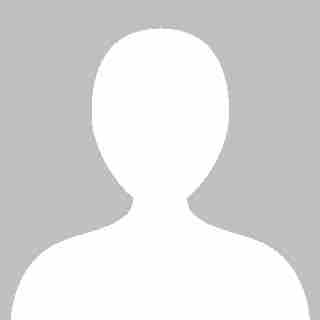 Alannah
Simon
debra
The Royal Melbourne Hospital (RMH) isn't just the oldest and largest hospital in Melbourne, it's also one of the best. That means that it's generally packed with patients, staff and family members. In fact, the hospital employs more than 9,000 people over 32 different campuses, and some reports say that RMH takes in about 85,000 admissions a year.
It's no wonder, then, that there is so much buzz about parking solutions for RMH. Family members of patients, doctors, nurses, security, and all other staff all need a space to park, and it doesn't help that RMH is nestled right in between bustling CBD and the University of Melbourne.
Parkhound wants to help make parking less stressful for everyone who steps into RMH. Whether you're looking for parking at Royal Melbourne Hospital for a short time to visit a loved one, or you're a nurse needing monthly parking for your night shift, there's a solution on Parkhound for you.
If you're wondering what Parkhound can offer, let's cover some of the benefits of our parking service.
Parkhound offers affordable rates
Let's face it, parking at Royal Melbourne Hospital is expensive, and not really intended for long-term parking. While it's fine for a couple of hours and there are some discounts for long term or multiple visit patients, family or staff, you might still pay anywhere between $15 to $35 for the day.
You might decide to opt for street parking if you're going to be visiting a patient for an hour or less, which will cost you up to $7, but those spots fill up quickly on normal business days. There are also a few nearby car parks, like Blackwood Street Car Park or CBDPark, which may charge between $20 and $37 for the day.
It can be frustrating and even impossible to keep paying high rates for parking at Royal Melbourne Hospital as a staff member or frequent visitor. Luckily, Parkhound has you covered. From North Melbourne to Carlton, you can find parking rates of around $7 per day, $50 per week, or $200 to $300 per month. That's a fraction of the price that you would pay with a car park or the RMH parking options.
You'll find a space close to RMH
Many of the car parks in the area, such as CBDpark for instance, are located about a kilometre away from the hospital. That may not be a big deal in a pinch, but it's not really sustainable in the long term.
With Parkhound, you don't have to worry about sacrificing proximity to the hospital by choosing parking outside of RMH. You can find cheap options within walking distance to Royal Melbourne Hospital so that you don't have to worry about spending time walking back and forth to your car for visits. These close parking spots are also ideal for staff members who don't want to spend any extra time on their feet at the end of a long shift.
Using Parkhound is simple and convenient
We've designed our services to be as simple and streamlined as possible. There are hundreds of listings on our site, but you can narrow down your search with helpful filters. Each listing will tell you everything you need to know about a potential parking spot, and you can even contact the Host with any questions.
Once you put in a request to book, you'll arrange a check-in time with the Host. All payments will go through the site, so you don't have to worry about carrying cash or dealing with any money exchange with the Host. Just show up, park, and be on your way to the hospital.
Safety is key
Parking with Parkhound is safe for you and for your car. Not only is it helpful to find a parking spot close to the hospital so that you don't have to worry about getting to your car late at night, but you can also add special security features like covered parking, lighting or CCTV.
Parkhound is great for parking space owners, too!
If you have a parking space around Royal Melbourne Hospital, you can help your community while making easy money by listing it with Parkhound. Getting started is simple and free, and you'll have plenty of booking requests throughout the year.
You'll be able to set the price for your space, and we can help you find the right rate with our price calculator. You will also set the terms for things like check in times and lengths of bookings, so that you have control over your parking spot.
All you have to do is review booking requests, set up check-in times for Renters and start earning money.
Location and Speciality
The Royal Melbourne Hospital (RMH) in Parkville is one of the oldest and largest medical facilities in Australia. It is a world-renowned institution that provides high-quality care and treatment, trains future healthcare professionals, and conducts comprehensive medical research.
Instituted in 1848 as the Melbourne Hospital, it is situated at the intersection of Swanston and Lonsdale Streets and is governed by the Royal Melbourne Hospital Act.
The Royal Melbourne Hospital is administered as a component of Melbourne Health, which covers Royal Melbourne Healthcare, North West Dialysis Service, and North Western Mental Health. Specialities include General Healthcare, Respiratory Medicine, Gastroenterology, Cardiology/Coronary Care, Neurology, Acute Stroke Service, Trauma Treatment and Oral and Maxillofacial Surgery.
It is also a leader in research, clinical teaching, and training and has strong relationships with leading academic institutions across clinical specialities. It has an enduring partnership with the University of Melbourne.
Hospital Services
The Royal Melbourne Hospital administers general and specialist medical and surgical acute services at its main campus on Grattan Street between Flemington Road and Royal Parade. Additional duties such as rehabilitation, roving care, and evidentiary and association services are provided at its Royal Park campus.
The hospital has its own heliport that can be used to transit patients in critical conditions from rural areas.
Transportation and Parking in Royal Melbourne Hospital
Melbourne Royal Hospital's two campuses are highly accessible, thanks to adjacent trams, bus stops, and taxi lines.
You can take the train to North Melbourne Station and then board the 401 bus that will take you to the hospital only on weekdays. Meanwhile, the 402 bus (East Melbourne to Footscray via North Melbourne) runs past the hospital.
If you choose to go by tram, take Tram 19 (City to North Coburg), which runs along Royal Parade. Get off at Grattan Street, which is just outside Melbourne Private Hospital. If you take Tram 58 (Toorak to West Coburg), which runs along Flemington Road, get off at Grattan Street and cross the road to the main entrance. Tram 59 (City to Airport West), which runs along Flemington Road, get off at Grattan Street and cross the road to the main entrance.
If you bring your own car, parking spots are available at RMH City Campus car park, which is open seven days a week, 6am to 9pm and on surrounding streets.
Melbourne Royal Hospital gets hundreds of patients and visitors each day, in additional to the hundreds of hospital staff and trainees, so parking spaces are limited at the RMH City Campus car park. Rates can also be a bit expensive. A regular visitor, however, can avail of reduced parking rates. The regular parking rates start from $10 an hour.
The hospital offers concession parking at a discounted rate for patients staying at the hospital for three days or more; those with three or more visits to the hospital in a week; for pension and healthcare cardholders; and for those using the car park more than once on the same day.
Street parking is available from Monday through Saturday afternoon.
Staff parking
The Royal Melbourne Hospital provides discounted parking rates for hospital staff members. However, the car park is easily filled up during the day.
Parking in Royal Melbourne Hospital with Parkhound
Parkhound offers a secure, sheltered, CCTV-monitored, and 24/7 access parking for a price that does not increase by the hour unlike other parking services in the suburb. Rates start at $9 a day and from $276 a month.
Parkhound is an online parking marketplace that brings motorists and space owners together. As a motorist, you can sign up on the site for free, find the parking space suited to your needs, and book your chosen parking area – a process that allows you to avoid the stress and save time and money from physically looking for parking spaces and dealing with parking fines. On the other hand, if you are a space owner, Parkhound helps you by giving a free platform to list your parking space, accept bookings, and earn a passive monthly income. Search for more options on parking in Royal Melbourne Hospital.
Parking at The Royal Melbourne Private Hospital, Parkville VIC, Australia:
More Parking Options near The Royal Melbourne Private Hospital, Parkville VIC, Australia