Mater Hospital, North Sydney Parking
More Parking Options near Mater Hospital, Rocklands Road, North Sydney NSW, Australia
Value for money

4.5 out of 5

Location

4.5 out of 5

Ease of access

4.5 out of 5

Handover

4.5 out of 5
Grace
Michael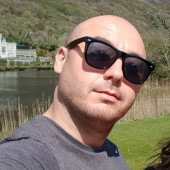 Otman
Donna
Probir
Victor
Gary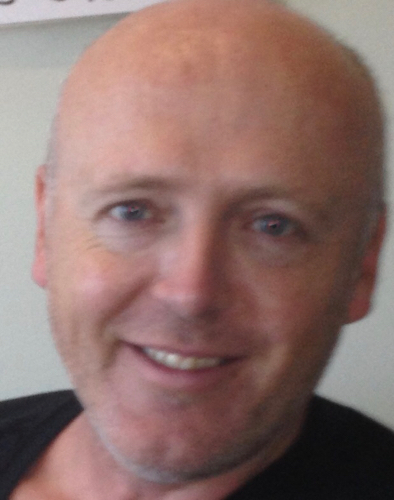 Jason
Location and Specialties
Mater Hospital in North Sydney is a 233-bed private hospital with more than a 105-year history in medical care and treatment. It is located at Rocklands Road and Gillies St., Crow's Nest, New South Wales, Australia. From its humble beginnings over a hundred years ago (it was established in 1906 by the Sisters of Mercy, a Catholic congregation), it has evolved into a well-known private hospital and is now a part of one of the country's leading Catholic healthcare service providers—St Vincent Health Australia.
Mater Hospital Sydney has a 233-bed capacity with several specialty units that include orthopaedic and rehabilitation wards, a large maternity department, and a well-equipped intensive care unit. Its core specialties include orthopaedic surgery such as knee joint and hip replacements, treatment of sports injuries and other bone surgeries; and obstetrics, cardio-vascular respiratory medicine, cancer care, urology, endocrinal, and neurological surgery.
With its extensive orthopaedic surgery and rehabilitation program, this Sydney private hospital is the only Australian healthcare facility that successfully became a member of the International Society of Orthopaedic Centres. Mater Hospital's Orthopaedic Unit has about 55 accredited surgeons, some of whom conduct and publish relevant research studies (30 articles published in Peer Review Journals in 2014). It also serves as an academic institution for those taking further training on orthopaedic cases.
Visitor Parking
If you are planning to visit the facility, either for consultation on your health concerns or to visit someone confined as a patient, you can reach Mater Hospital Sydney via public transport or private vehicle. Train T1, Bus -200 and Bus – M20 are train and bus lines that stop near the hospital, with travel time ranging from 20 minutes to over an hour for commuters coming from different locations in Sydney.
If you decide to bring your own vehicle, there are a number of ways you can access the parking lot. While limited in number, parking spaces are accessible 24 hours a day within the Sydney private healthcare facility at hourly rates from $6 for the first hour to $30 for six hours. You will be charged the maximum rate if you lose your parking ticket or card. Limited parking spaces are also available in streets near the hospital. If you are fortunate, some parking spaces can be accessed for free, that is, if your stay does not exceed two hours.
Long Term Stay Parking
Several parking spaces are available for those who need long-term parking. If you or your family are scheduled to have a long stay in the medical centre to complete medical or rehab procedures or to recuperate from an illness, you can choose from different options for parking in the surrounding areas. If you are a medical student undergoing training or internship at the hospital, you may also need to secure long-term parking.
Two parking spaces located within a short distance from the hospital are the Poche Centre Car Park whose entrance is at Rocklands Road and the Chequers Car Park with entrance at Pacific Highway, Crow's Nest. Both car parks offer hourly, weekly, and monthly rates.
Staff Parking
Hospital staff and long staying patients or family members, or medical students/interns/trainees who need to go to the hospital on a daily basis may also need long-term parking. Because of the limited parking spaces available within the facility, hospital staff members can choose between Poche Centre Car Park and Chequers Car Park or any of the other parking spaces nearby.
Other Safe and Secure Parking Options
Parking in or near Mater Hospital and Mater Clinic should not put unnecessary pressures on patients, hospital guests, and staff. There are secure car parks near the hospital that are available anytime. Several car park options for rent include outdoor, private garage, and covered lots which you can access overnight or even in the long-term. Don't waste time going around the city looking for available parking. Parkhound can help you find not only the most affordable but also secure parking spaces for your cars. You can contact them prior to your visit and find out for yourself how easily it works.
If you are a permanent resident in central North Sydney, you can help hospital guests and staff looking for secure spaces in your area and earn additional income at the same time. Start leasing your extra spaces hassle-free. This way, you can earn around $4,000 in extra income annually with no sweat at all. You don't have to worry about contracts and payments, as Parkhound will take care of them for you.
This is what they do best – to make available secure car park spaces and ample storage areas to those who need them. Launch the Parkhound app to find the parking space that suits your needs or to let them work out a convenient way for you to earn extra cash with your unused space.
Parking at Mater Hospital, Rocklands Road, North Sydney NSW, Australia:
More Parking Options near Mater Hospital, Rocklands Road, North Sydney NSW, Australia