There are no spaces available in Hobart Airport.
Try expanding your search or request a space in Hobart Airport and let other members know you need parking in this area.
Notify me when a new car park is listed in Hobart Airport
Home
Hobart Airport Parking
Parking Hobart Airport
Would you grab hold of solutions for everyday challenges that face you in Hobart Airport to make your life easier? Of course you would and one of the most prominent challenges of the 21st century all across TAS and Australia is parking. To find vacant spaces near your apartment is usually difficult and when you book a car space for rent, Hobart Airport, Seven Mile Beach and rates are high. That's why you need Parkhound where drivers find parking Hobart Airport based easily and at affordable rates such as $161.35. With 0 in the Hobart Airport area alone, some close to and , your parking problems have come to an end.
Parkhound advertises hosts' parking Hobart Airport drivers can book, on an user friendly platform. In the Hobart Airport, Seven Mile Beach and area's hosts can earn up to $1549 a month by turning vacant space into income streams. And our Parkhound drivers are eager to rent these and many other parking options at low rates of $161.35 a month. The Parkhound system allows for short- or long-term parking needs, offering every driver in Hobart Airport a cheaper parking option from now on.
We made the Parkhound platform user friendly and even designed an app to help you look for parking Hobart Airport, Seven Mile Beach and when you're not near your computer. Our fast service that includes contracts, payment processing and giving advice have earned us 'Excellent' and 5-star reviews. Have peace of mind that your Hobart Airport parking is waiting for you, instead of stressing each day about sitting in traffic or being late for a meeting near . Parkhound saves you time & effort and you may only have to pay $37.55 a week for your new reserved spot. For some that could be almost half the price you're spending on Hobart Airport parking now. And that's why Parkhound is a hit in Australia.
Thank you, we have received you request.
x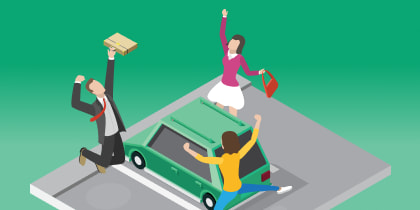 Still need cheap parking?
Get parking up to 50% cheaper by using Parkhound.
Signup to get notified as new parking spaces open up in Hobart Airport.