Convenient

Over 50,000 locations Australia-wide

Parkhound is Australia's #1 Marketplace for parking space, with over 100,000 members and over 50,000 conveniently located spaces nation-wide.

Save Money

Up to 50% cheaper than other parking

Offering discounted traditional parking, as well as unused spaces offered by residents, Parkhound drivers can save up to 50% over traditional parking.

Be on Time

Don't waste time looking for parking

Australian drivers spend 40 hours each year circling the block looking for parking. Save time by booking a reserved parking space with Parkhound.

Peace of mind

Backed by our booking guarantee

Be safe in the knowledge that your booking is backed by our money back guarantee and that you're safe from parking fines.
There are no spaces available in Goolwa.
Try expanding your search or request a space in Goolwa and let other members know you need parking in this area.

Couldn't find what you were looking for? Get notified of new spaces in Goolwa

Close

Thanks, all done! We'll send an email to when new spaces are listed in Goolwa.

Have a question or need help? Contact us

Close
Parking Goolwa
Many Goolwa and SA residents may feel that there's never enough time to get everything done. So, trying to find Goolwa parking during peak traffic simply adds to you frustration, right? And let's not get into how expensive it can be if you need to park near the CBD or . What if you found out you could park near , your office or the station, at $129.60 per month? And bonus, there are as many as 0 in the Goolwa area up for grabs at the moment. Sound too good to be true? Get ready to use the best resource for Goolwa parking you've come across. It's called Parkhound and drivers all over Australia are loving from this online parking marketplace.
The Parkhound system is based on helping two groups of people in Goolwa to network: drivers and hosts. On the Parkhound platform hosts can market their available spaces such as or . By renting out their parking, Goolwa hosts can earn $1245 as additional income. Drivers in Goolwa and Bull Creek can make use of these spaces for cheap rates as low as $129.60. It's helping consumers across SA and Australia to manage their budgets more effectively and helps avoid wasting time looking for parking.
Parkhound helps drivers and hosts in Goolwa through every step of the process to secure car space for rent. We have contracts, payment systems and messaging services at your disposal. For costs as low as $129.60 we facilitate the process to make it simple to secure parking Goolwa drivers are in need of. View the and other parking options, vetting them based on cost and other details you'll find in the descriptions. Thousands of drivers across Australia are already using Parkhound and now it's your turn. Parking challenges in Goolwa and Bull Creek can be solved forever.
Thank you, we have received you request.
x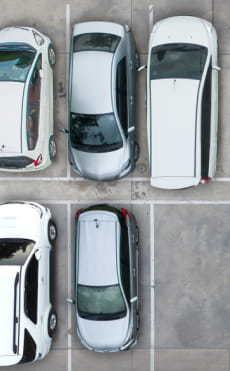 Still need cheap parking?
Save up to 50% on parking by using Parkhound
Signup to get notified when new spaces open up in Goolwa.
Thanks
All done!
We'll send you an email to
when new spaces are listed in Goolwa